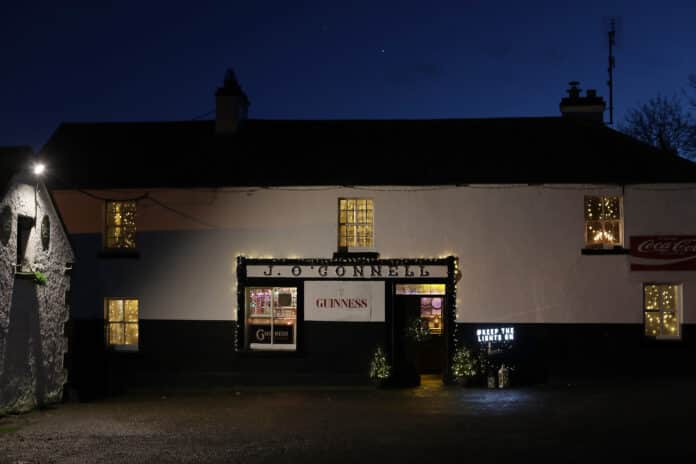 Guinness today announced the launch of #KeepTheLightsOn – a campaign that will quite literally shine a light on pubs, highlighting their readiness for a safe reopening.
Guinness Raising the Bar has joined forces with the LVA, VFI and Hospitality Ulster to encourage pubs across the island of Ireland, north and south, to simultaneously switch on their Christmas lights this Friday November 20th at 5pm.
Turning on their lights early ahead of the crucial Christmas period not only highlights the place of local pubs in the fabric of Irish society, but also the struggle that publicans, bar-staff and their families are facing in order to keep the lights on.
In many villages and townlands across the country, the local pub may be the only beacon of light on dark winter nights.
Their prolonged closure due to Covid-19 enforced lockdowns serves as a physical reminder of the impact that Covid-19 has had not just on the pub-trade and wider hospitality industry but also on communities up and down the country.
As part of the campaign, 8 "beacon" pubs across the island of Ireland, from Donegal to Dublin and Mayo to Meath, have already been lit up with support from the Guinness Raising the Bar fund.
You can check out the advert here: