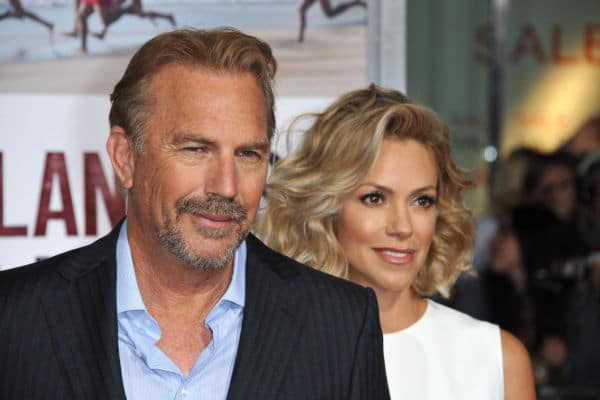 Would you like to listen to the article instead of reading it?
It has emerged that Christine Baumgartner has filed for divorce from her husband and actor Kevin Costner.
The pair who got married in September 2004, have three children together, two sons 15 year old Cayden, and 14 year old Hayes, along with their 12 year old daughter Grace.
Costner and Baumgartner tied the knot at the double Oscar winner's ranch in Aspen, Colarado. Kevin Costner also has four other children from previous relationships.
"with great sadness" – Costner & Baumgartner To Divorce
However, a statement has been released via People magazine, confirming that the couple are seeking to go their separate ways.
"It is with great sadness that circumstances beyond his control have transpired which have resulted in Mr Costner having to participate in a dissolution of marriage action", the statement read.
They also added, "We ask that his, Christine's, and their children's privacy be respected as they navigate this difficult time". 
Kevin Costner 68, won two Academy Awards for Best Director and Best Picture for his work on the 1991 film Dances With Wolves. He is also renowned for his roles in The Untouchables, which saw him co-star alongside Sean Connery.
He also enjoyed success for his role in the series Yellowstone, a series which saw him win a Golden Globe for Best Performance in a Drama Series earlier this year. More on this here.
The awards also saw The Banshees of Inisherin receive eight nominations. Colin Farrell, Barry Keoghan and Kerry Condon all took home accolades. More on this from Nova here.