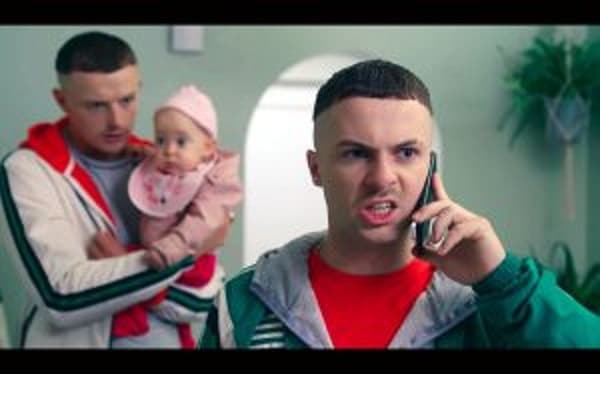 The hit comedy Young Offenders will be returning for a brand new season.
The popular comedy will be returning for a fourth season, as it follows the antics of two young men from Cork, Jack and Connor.
Young Offenders will return for a fourth installment of the show, with RTÉ joining forces with BBC.
"over the moon"
Season Four of Young Offenders has been commissioned by John Petrie for the BBC, with Ben Caudell serving as Director of Comedy Commissioning and the Commissioning Editor for the BBC.
"We're so happy  to have The Young Offenders back on BBC One and BBC iPlayer, so that viewers once again enjoy the adventures, and misadventures, of all these brilliant comic characters – they may not be quite so young, but they're still very much offenders", Caudell said.
Peter Foott and Cormac Fox will also serve as producers for Vico Films.
"We're over the moon to have been commissioned for Series 4 of the show on BBC One, and of course always grateful for the ongoing support of RTÉ", Foott said.
"Audiences have been asking for more of the journeys of these characters and we're very excited to take the show in new directions for Series 4 and can't wait to bring it back to TV screens".
"firm favourite"
Outlining his delight over the return of Young Offenders to RTÉ screens, Commissioning Editor for RTÉ Comedy Justin Healy also added, "The Young Offenders is a firm favourite with RTÉ audiences and we are delighted to be bringing it back to screen. It's exciting to be working with the BBC once again to bring Irish talent to an international audience". 
Show bossess have already issued a call for new additions to join the cast.
Producers Vico Films have already stated that they are "open to characters who may not be from Cork, as well as Cork characters".
One thing we do know about the cast is that our very own PJ Gallagher will return for season four of the hit comedy.
Gallagher who can also be heard from 6am to 10am on weekdays right here on Nova alongside Morning Glory co host Jim McCabe, will return to the show. He had played Principal Barry Walsh in previous series.