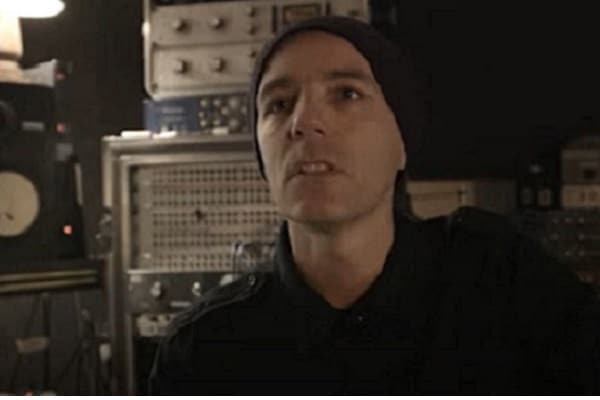 Pulp have confirmed that their bassist Steve Mackay has died aged 56.
While a cause of death has yet to be announced, it has been reported that the musician had been in hospital over the last few months.
This sad news regarding the death of Mackay, was confirmed by the band's frontman Jarvis Cocker.
Alongside a photo of Mackay during the band's South American tour of 2012, Cocker shared the following statement via Instagram.
"Our beloved friend & bass player Steve Mackey passed away this morning. Our thoughts are with his family & loved ones. This photo of Steve dates from when Pulp were on tour in South America in 2012″, he said.
He continued, "We had a day off & Steve suggested we go climbing in the Andes. So we did. & it was a completely magical experience. Far more magical than staring at the hotel room wall all day (which is probably what I'd have done otherwise)".
"Steve made things happen. In his life & in the band. & we'd very much like to think that he's back in those mountains now, on the next stage of his adventure. Safe travels, Steve. We hope to catch up with you one day. All our love xx". 
"shocked and devastated"
Taking to Instagram herself, Mackay's wife Katie revealed that her husband had spent a number of months in hospital.
"After three months in hospital, fighting with all his strength and determination, we are shocked and devastated to have said goodbye to my brilliant, beautiful husband, Steve Mackey. Steve died today, a loss which has left myself, his son Marley, parents Kath and Paul, sister Michelle and many friends all heartbroken", she said.
"Steve was the most talented man I have ever known, an exceptional musician, producer, photographer and filmmaker. As in life, he was adored by everyone whose paths he crossed in the multiple creative disciplines he conquered. I would like to express my heartfelt thanks to all the NHS staff who worked tirelessly for Steve. He will be missed beyond words". 
Tributes Paid To Mackay
Following Mackay's death, many household names have been paid homage to the late Pulp bassist.
Such musicians include Noel Gallagher, who added, "Go safe Mackey lad. You were one of the good guys. Big Love. NGX". 
Go safe Mackey lad. You were one of the good guys. Big Love. NGX pic.twitter.com/Kku6SKGiOi

— Noel Gallagher (@NoelGallagher) March 2, 2023
Radiohead guitarist Ed O'Brien also paid tribute to Mackay, along with Supergrass drummer Danny Goffey, and Suede bassist Matt Osman.
So sad to hear of Steve Mackey's passing. Wonderful musician and producer, and a true gentleman pic.twitter.com/2xhy90FHtI

— Mat Osman (@matosman) March 2, 2023
Pulp had previously announced plans for a reunion tour last October.