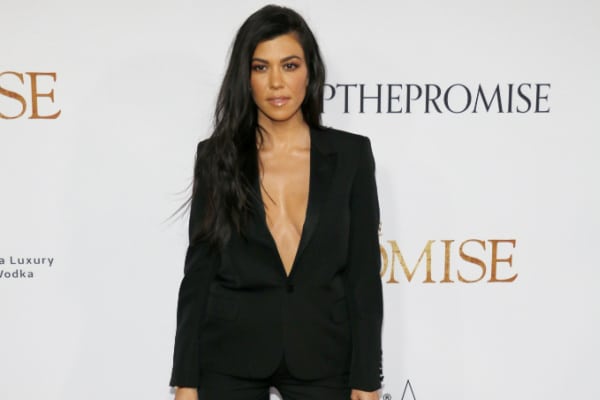 Would you like to listen to the article instead of reading it?
Kourtney Kardashian the wife of Blink-182's Travis Barker, is reportedly "feeling better" following her brief visit to hospital.
This comes after Blink-182 had announced the cancellation of their shows from their tour, due to an "urgent family matter" last week.
The band's drummer Travis Barker left the band's tour to travel home to the US, after his wife was taken to hospital. The couple are expecting their first child together.
Blink-182 were forced to cancel their show in Glasgow last Friday, along with their gigs in Dublin and Belfast this week.
"Due to an urgent family matter, Travis has had to return home to the States", the band had said in a statement last week. "The Glasgow, Belfast, and Dublin shows are being postponed. More information in regards to his return to Europe and rescheduled dates will be provided as soon as available".
The band have shows in Manchester, Birmingham and London scheduled for October.
Kourtney Kardashian "feeling better"
Last Saturday, Barker and Kardashian were spotted leaving a hospital together after photos were shared online. The couple were ushered into a black SUV.
According to a source, Kourtney Kardashian is "back home now with her kids", and "feeling better".
"She is feeling better. She is happy to have Travis back home too", the source added.
At the time of writing, Travis Barker and Kourtney Kardashian were yet to comment on the mater.