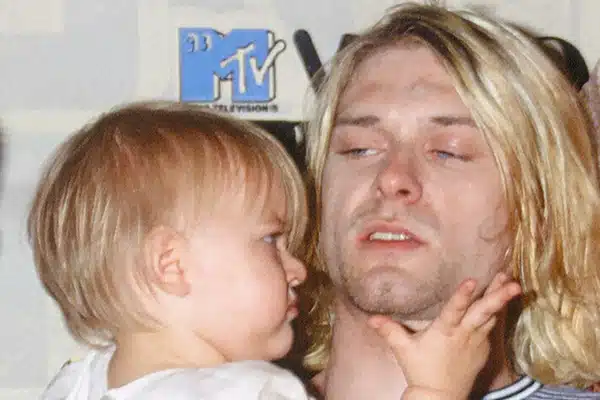 A house where Kurt Cobain lived as a child is currently up for sale.
Cobain lived at the Montesano, Washington house with his father in the aftermath of his parents' divorce. The grunge legend was 11 when he arrived at the home in 1978 and stayed there until 1982.
During that time Cobain's father remarried, with the singer's stepmother and two stepdaughters moving into the home. This led to Cobain moving out of the house to initially live in his grandfather's trailer before moving between the homes of various family and friends throughout his teens.
The estate agents were unaware of the property's significance in rock history until a photographer recognised it as Cobain's former home. Cobain's father had structured the house to resemble a ship inside, complete with cabin windows.
"None of us knew it was until the photographer [Alicia Tisdale] took a picture of it," said estate agent Colt Fairley. "She knows Aberdeen pretty well. She was like, 'Oh my god, this is Kurt Cobain's house.' His dad, Donald, tried to make the entire house into a ship."
If you fancy owning a piece of rock history, Cobain's childhood home is available for $279,000. That's slightly less than the $281,250 fetched at auction by a self-portrait of Cobain this summer.
SOLD for $281,250! A self-portrait caricature by Kurt Cobain playing the guitar, signed on the left of the drawing "Kurdt Kobain Rock Star" and handwritten on the right "I don't know how to play and I don't give a hoot!" Sold now in our Music Icons at https://t.co/TiME89uOXn! pic.twitter.com/jvfHVeyXdQ

— Juliens Auctions (@JuliensAuctions) June 12, 2021
Another of Cobain's childhood homes became a heritage-listed landmark earlier this year.
The Nirvana frontman lived at the house in Aberdeen, Washington at various points between 1968 and 1984.
Washington's Department of Archaeology and Historic Preservation added the property to its Heritage Register of "historically significant sites and properties found throughout the state."
"Generally we want to be sure that we're acknowledging that something happened in a childhood home that was significant," said Allyson Brooks, executive director of the Department of Archaeology and Historic Preservation. "In this case, it's Kurt Cobain, who developed his musical passions and skills in Aberdeen and in that house. Everyone on the council recognised the importance of the place."
The house is owned by Lee Bacon, who plans to open it up to tours from next year. Bacon also intends opening a Tribute Lounge and Gallery Café dedicated to Cobain in downtown Aberdeen.
Recently, Cobain's wife Courtney Love gave rare approval for a Nirvana song to be used in a TV show, with Rape Me from the band's In Utero album appearing on an episode of Succession.
"I've never felt so good about approving a usage of a song of Kurt's," Love wrote on Twitter. "You understood this: him, it's beautiful. I'm sure he's proud."
🙏 @succession.. I've never felt so good about approving a usage of a song of Kurt's. You understood this: him, it's beautiful. I'm sure he's proud 🙏🙇🏼‍♀️❤️‍🩹🌿🌿🌿 #nirvana #rapeme #kurtdonaldcobain #myfavoriteinsidesource

Ask me who it's about one day. I might even tell you 🔥🫖 pic.twitter.com/jaUkBmaeya

— Courtney Love Cobain (@Courtney) November 2, 2021