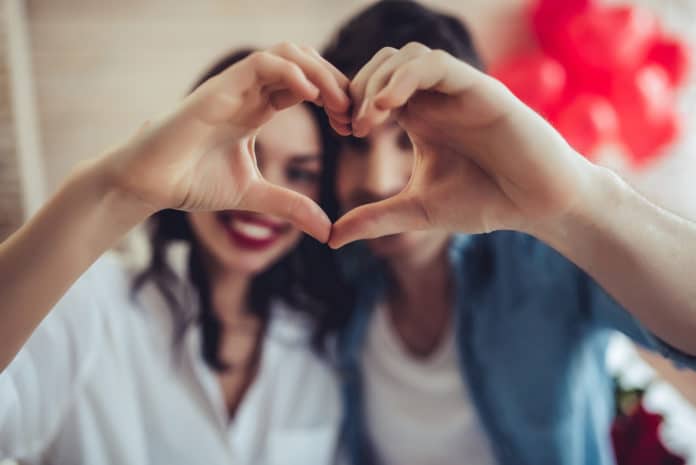 Talking to Dee Woods and Jim McCabe on Morning Glory this week they questioned my belief that a Red Heart Shaped Cast Iron Casserole Dish (on sale now at Aldi) is a great gift idea for my better half, who loves to cook, on February 14th.
That didn't stop me getting one and so I thought I'd share some other things I think are great ideas if you are stuck and looking for something for that special someone this Valentine's Monday. You can thank me later!
Do-nut Miss These
Krispy Kreme have partnered with iconic confectionery brand, Swizzels Love Hearts offering heart-shaped doughnuts with the classic Swizzle Love Hearts messages on top. They come in a box of 12 for €18.95 or €2.95 each. Choose messages including 'My hero', 'BFF', 'I love you' and 'Happy'.
Put a Lidl Love In Your Heart 
Lidl has launched a range of heart shaped foods perfect for celebrating the annual day of love and romance. These include Heart Shaped Pizzas and Ice Cream Hearts. The pizza is Margherita and of course the ice cream is Strawberry flavour. Yum!
I Can Hear Your Hearbeat
It's no surprise we love audio at Radio Nova and Soundwaves By JANDO allows you to frame a sound recording or special song and gift it. You choose the colours and the text you would like on your print and it comes with a discrete QR code that allows you to listen to your recording at any time by simply pointing your smart device's camera at the code and clicking the link.
A Walk On The Wild Side
Looking for something for the man who has it all? Well Rihanna's lingerie line Savage X Fenty have launched a sexy new line for men ahead of Valentine's Day! The Glossy Flossy range includes a harnesss, a mesh crop top, a mesh tank top, mesh briefs, red heart satin bottoms and boxers.
Love Is In The Eyre
Jump on a train and treat your loved one to a romantic getaway in the heart of Galway City and a stay at the historical Hardiman Hotel on Eyre Square. Their Valentine's Package is available for the month of February until the 27th, from €150pp for two nights. It includes dinner on one night and breakfast both days plus your other half will receive a beautiful red rose stem!