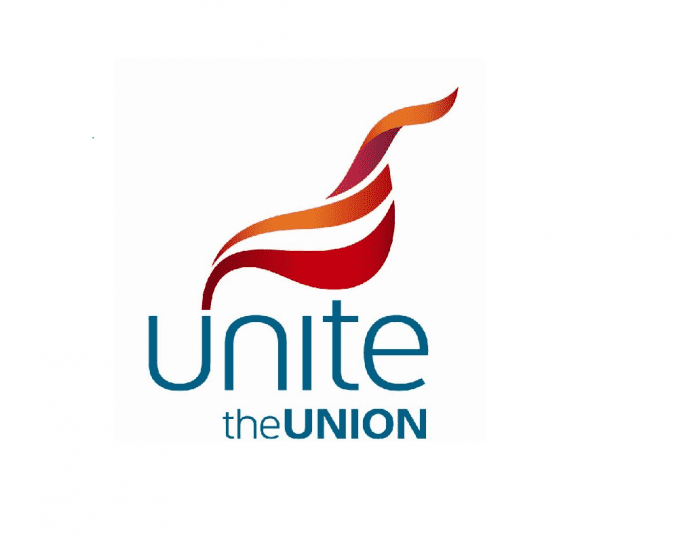 Trade union UNITE has today, Thursday 19 October, welcomed the publication of Abortion as a Workplace Issue, based on a quantitative and qualitative survey of trade union members commissioned by five trade unions including Unite, as well as Alliance for Choice (Northern Ireland) and the Trade Union Campaign to Repeal the 8th Amendment (Republic of Ireland).
Six in ten trade union members surveyed for their views on abortion want it liberalised.
Over 3000 members of unions including Unite and Mandate were polled north and south of the border.
Over 3,000 trade union members responded to the survey which, among other findings, found that 80% agreed women's health should be the priority in any reform of the abortion law while 20% – nearly 600 respondents – had had direct experience of abortion as a workplace issue.
Commenting, Unite Regional Secretary Jimmy Kelly said: "The right to choose is not simply a women's issue: it is a workers' issue, and that is why Unite is a pro-choice union. Unite's position is clear: the protection of women's health on the island of Ireland requires that the 1967 Abortion Act be extended to Northern Ireland, and that the Eighth Amendment be repealed in the Republic as a prelude to the introduction of fit-for-purpose abortion legislation. This ground-breaking report will help inform our union's campaigning on this issue in both Norther Ireland and the Republic."
Unite Regional Women's and Equalities Officer Taryn Trainor added:
"Unite and the trade union movement works hard to ensure that workers facing a range of issues are represented and supported in the workplace. Women facing a crisis pregnancy and all the healthcare issues involved deserve the same representation and support – and this report, based on responses from over 3,000 union members, tells us why", Taryn Trainor concluded.
Yesterday, the Oireachtas committee on abortion voted not to retain the 8th Amendment of the Constitution in Full, but Mandate's Mandy LaCombre says that could still mean retaining part of the amendment;
From a doctor's perspective, the head of the Institute of Gynaecologists and Obstetricians Peter Boylan says the 8th Amendment is hampering medical decisions;
The Comittee on abortion has until December to make its decision on 6 options for a referendum.