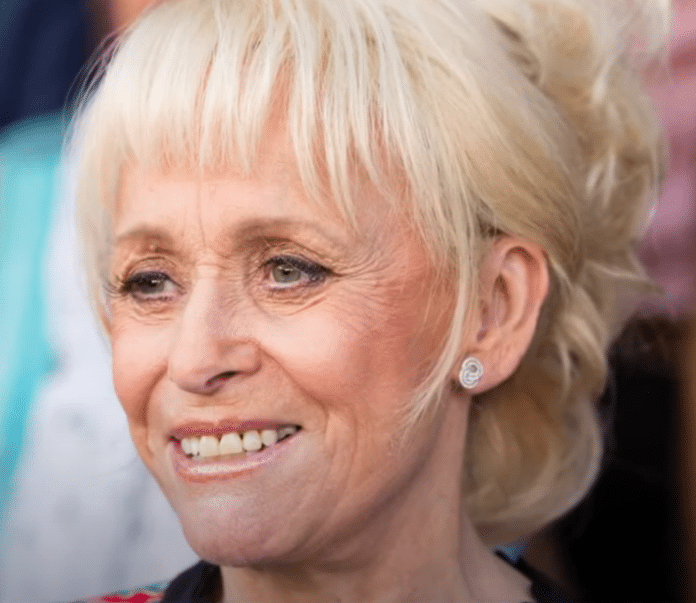 Dame Barbara Windsor, known for her roles in Eastenders, and the Carry On films has died at the age of 83.
Her husband, Scott Mitchell confirmed that his wife, had passed away peacefully in a London care home.
Barbara Windsor appeared in nine films in the Carry On comedy series. She was also nominated for a BAFTA, for her performance in Sparrows Can't Sing. She also had roles in Chitty Chitty Bang Bang, and On The Fiddle with Sir Sean Connery.
Windsor was best known and loved for her role as landlady Peggy Mitchell in Eastenders. She appeared alongside, Ross Kemp, and Steve McFadden.
She made her last appearance in 2016. That same year, she was made a Dame, for her services to entertainment, and charity.
Her talents extended to theatre, making her debut aged 13. She appeared in productions such as Oh! What a Lovely War!, and Figs Ain't Wot They used To Be.
An Ambassador:
Dame Barbara Windsor became an ambassador for the Alzheimers Society following her diagnosis. She met current Prime Minister Boris Johnson, to raise awareness of the disease.
The star delivered a letter with 100,000 signatures, pleading for better care for people suffering with the disease. The letter described the system as, "completely inadequate, unfair, unsustainable and in dire need of some money".
Tributes to Dame Windsor:
Barbara Windsor's husband, Scott Mitchell, led the tributes, "I've lost my wife, my best friend and soul mate".
Boris Johnson wrote, "So sad about Barbara Windsor, more than just a great landlady, and Carry On star".
A spokeswoman for Eastenders said, "We are all deeply saddened that we've lost our Dame. From the moment Babara stepped foot in Walford, she created an icon in Peggy Mitchell, as our formidable landlady who the audience instantly fell in love with".
"But to all of us at Eastenders, she was our dear friend, who was truly loved and adored by everyone. Our thoughts go out to Scott, and Barbara's family. Rest in Peace, Dame Barbara Windsor MBE.
Daniella Westbrook played Peggy Mitchell's daughter on the soap. She wrote, "A woman who I was so lucky to work with for so many years as my mum, and loyal friend. The brightest of all stars, will shine above us instead of among us".
Diane Parish who played Denise Fox in Eastenders wrote, "Our dearest friend & colleage has passed, and left a big hole. Not only on our screens, but in our nation that cannot be filled"
"Little lady, big presence. Sleep in peace Bar."
See more tributes here.