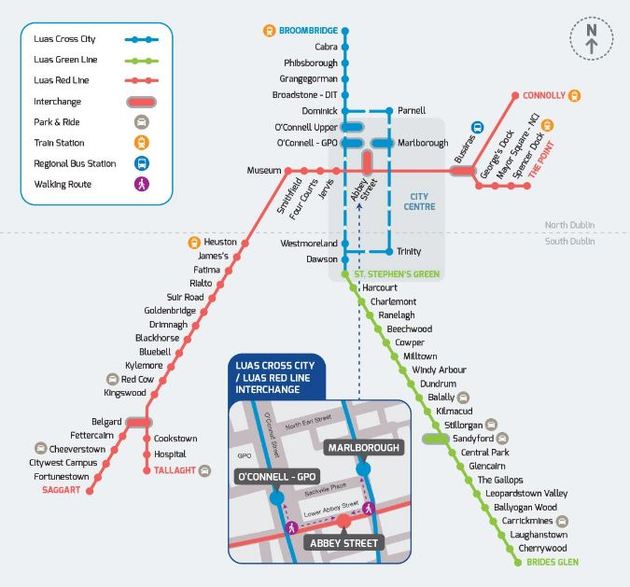 From today patrons availing of the Luas who witness something untoward that makes them nervous or uncomfortable can now report it by text to 51444.
Passengers are asked to detail their location, tram number and what they witness such as a fight or drug use.
The service has been launched on a six month trial basis to try make passengers feel safer.
When the incident is texted in, Luas workers will review it and act accordingly.
But Dervla Brophy from Luas operator Transdev says they're prepared for some pranksters.
"So if people start pranking the system what we'll do is we'll just to have to actually respond accordingly which is to say OK well that's a hoax and we won't be responding to it."
The National Transport Authority CEO Anne Graham says if the text service proves successful than they would be open to rolling it out on the bus and train.
"Yeah well that's what we would look at. Transdev are obviously piloting this and we'd look and see whether this could be transferable than to other public transport."
The text service is now live and comes ahead of the linking up of the Luas lines in December.