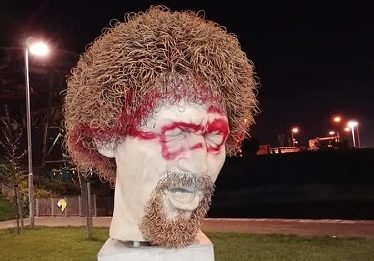 The statue of legendary Irish musician Luke Kelly located off Sheriff Street has been vandalised again.
This is believed to be the fourth time the statue has been defaced since it's commission in 2014 by former Dublin Lord Mayor Christy Burke.
Images circulating on social media last night show red paint splashed all over the face of the statue.
Cllr. Anthony Flynn tweeted 'This is really unbelievable, you'd thing that people would have some decency, and some respect more importantly'
The statue is one of two, that were unveiled in January 2019 in memory of Luke Kelly. The other statue is located on South King Street in Dublin 2.
Photo: Twitter/Cllr Anthony Flynn