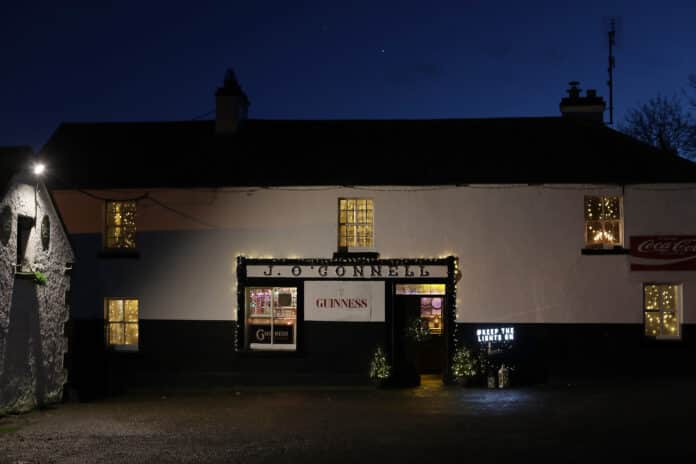 The Vinters Federation of Ireland have called on the Government to provide a comprehensive new package of supports, if the pub sector is to survive until Covid-19 restrictions are eased.
This plea comes after the Government announced bars and restaurants will close after Christmas Eve. See here. 
The VFI said that the Government's decision to lockdown the country until early December, so people could have a "meaningful" Christmas, lies in tatters now.
The VFI Chief Executive, Padraig Cribben said, "There is also the equally important issue of staff. They now face another extended period on the PUP."
"Many staff only returned to work because they were promised pubs serving food would stay open into January". 
Cribben added, "Once again, the hospitality sector has been treated in an appalling fashion with little notice about this closure. This will result in huge costs for our members who have to dump expensive stock". 
Mr Cribben continued, "The Government must understand its decisions are deciminating our trade. So the supports on offer have to recognise that fact". 
Mr Cribben continued, "There is zero clarity about what level of vaccine coverage we require before restrictions will be lifted. The longer the crisis continues the less confidence our members have that the Government has any sort of plan to get pubs open". 
Further Criticism Over The Pubs:
The Licensed Vinters Association have said that the Government's decisions are failing the hospitaity sector.
Their CEO Donal O'Keefe said, "This is yet another example of the horrendous treatment of the hospitality sector by the Government". 
O'Keefe added, "The day before Christmas and they are laying off half the staff in the industry and providing them with a very uncertain future having previously forsaken the other half of the industry working in traditional pubs".
O'Keefe said that pubs and restaurants are being forced to close, despite little or no evidence to show that they have caused any outbreaks of the virus.
He said, "They seem hellbent on pursuing this course of action despite a complete lack of any statistical evidence showing that hospitality is the cause of the rise of infections in this country. They also continually fail to account for the extensive safety requirments implemented by the hospitality sector in this country". 
More here.