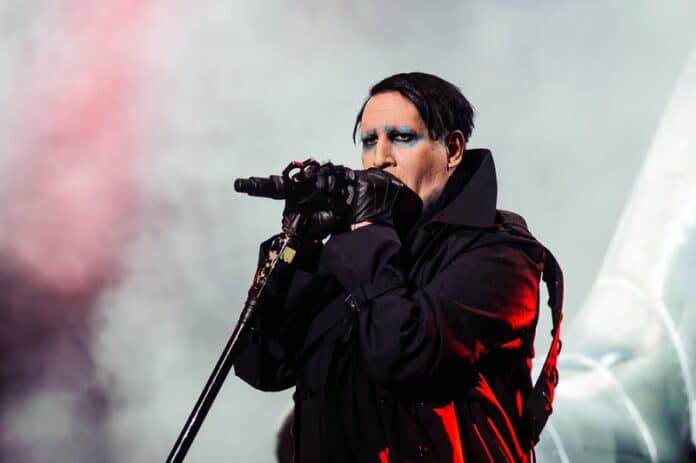 Nine Inch Nail's frontman Trent Reznor and Limp Bizkit's Wes Borland have publicly condemned Marilyn Manson after the recent allegations of abuse were made against him.
Actress Evan Rachel Wood accused Manson of being abusive during their relationship and many others have also accused Manson of abuse as well. You can read our report on it here.
Now, Trent Reznor has publicly criticised Manson. The two use to be colleagues and friends, but Reznor has denounced him and also backed up claims that he never assaulted women with Manson.
An excerpt from Manson's 1998 autobiography 'The Long Hard Road Out of Hell' accuses Reznor of joining Manson in physically and sexually assaulting an inebriated woman in 1995. Reznor has always denied these claims and addressed them in a new statement provided to Pitchfork.
"I have been vocal over the years about my dislike of Manson as a person and cut ties with him nearly 25 years ago."
"As I said at the time, the passage from Manson's memoir is a complete fabrication. I was infuriated and offended back when it came out and remain so today."
In a 2017 interview with Zane Lowe, Manson claimed that he and Reznor had made up. "He's the one who's actually sent me an email. We had sort of mended ways after a long time."
Another musician who has denounced Marilyn Manson is Limp Bizkit guitarist, Wes Borland. For a year, Borland was a member of Manson's live band and has now said he believes all the accusations against Manson.
Speaking on the Twitch channel, Space Zebra, Borland said: "He's not a great guy and every single thing that people have said about him is fucking true… They are speaking the truth."
He added that Manson is "amazingly talented" but stated that Manson is "fucked up and he needs to be put in check and he needs to get sober and he needs to come to terms with his demons."
"He is a bad fucking guy."
Dita Von Teese, Manson's former wife has taken to Instagram to voice her opinion on the matter.
She wrote: "Please know that the details made public do not match my personal experience during our seven years together as a couple."
"Had they, I would not have married him in December 2005.
"I left 12 months later due to infidelity and drug abuse."
"Abuse of any kind has no place in any relationship.
"I urge those of you who have incurred abuse to take steps to heal and the strength to fully realise yourself.
Since the allegations came to light, Manson has been dropped by his label and taken off TV projects.
Manson took to Instagram as well to respond to the allegations and said:
"Obviously, my art and my life have long been magnets for controversy, but these recent claims about me are horrible distortions of reality."
"My intimate relationships have always been entirely consensual with like-minded partners. Regardless of how – and why – others are now choosing to misrepresent the past, that is the truth".
The latest development in the Marilyn Manson story is that the LAPD conducted a wellness check on the singer after receiving a phone call from a concerned friend. TMZ are reporting that Manson spoke to the officers but refused to leave his house. The LAPD were also forced to use a helicopter to circle above his home in order to get Manson to respond to them.