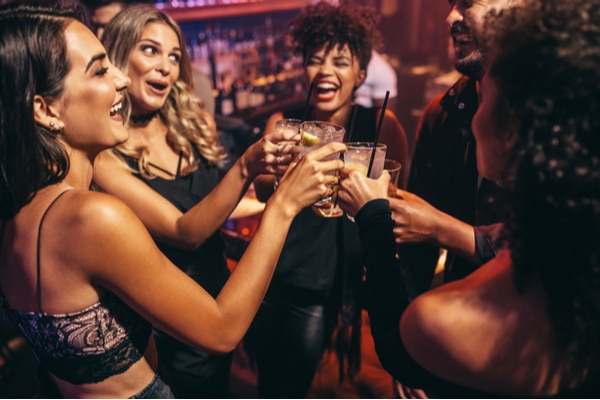 Catherine Martin is confident a resolution of inconsistencies surrounding Ireland's reopening of nightclubs and live music venues will come within the next 24 hours. The Minister for Tourism revealed she is closely engaging with the hospitality sector, giving it full guidance for reopening venues on October 22nd.
When meeting representatives of the hospitality sector on Wednesday afternoon, Government officials discussed anomalies which have arisen ahead of Friday's relaxation of restrictions. According to reports, representatives from the Restaurants Association, Hotel Federation and the two Publican associations met with officials from the Department of Tourism, and the Department of Enterprise, at 3pm today.
Speaking at an event in the Epic Museum in Dublin, Ms Martin said her "message to those who are engaged, to promoters, to venues, and to musicians, is to bear with us for another 24 hours. I am confident we will have a solution."
Ms Martin revealed that changes to reopening plans had been prompted following Monday's arrival of NPHET's letter, and as numbers of COVID-19 cases began to escalate.
"I am very aware of the needs of this industry, and I am solution-focused. With the Department officials, we have been extensively engaging with the sector," Ms Martin said. The minister also reveals that nightclubs are reopening at 100% capacity, without the antigen testing and people would not have to wear masks when dancing or when drinking.
"We are working on the guidelines on everything else with the sector," revealed Martin. "That engagement is happening with the night-time economy sector. Every twist and turn in this pandemic, especially every opening time, there seems to be complications."
This afternoon, the chief executive of the Restaurant Association, Adrian Cummins claimed several anomalies had arisen from the decision. With a maximum of ten people per table, Cummins highlights that a restaurant would be in no position to host a function.
"A hotel down the road can hold a black-tie dinner for example attended by 100 people but restaurants don't know if they would be allowed to do the same, with ten tables with a maximum of 10 people at each table."
Meanwhile, Micheál Martin is calling for a "sense of perspective" in the conversation on the continued reopening of the country. The Taoiseach pledges that current concerns surrounding the operation of nightclubs will be resolved. Speaking at Government Buildings on Wednesday morning, he revealed that he will seek more regular compliance reports on the use of COVID-19 vaccination certs by businesses.