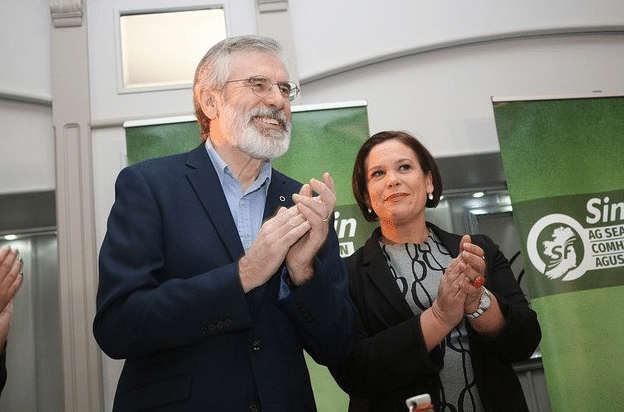 The face of Irish politics has had a major face-lift with the recent appointment of Mary Lou McDonald as the new President of Sinn Féin.
Add to this that Michelle O'Neill has just been announced as Deputy President of the party and it's hard to recognise Sinn Féin in 2018 from the Sinn Féin 10 years ago.
In those days it was a party dominated by Gerry Adams and Martin Mc Guinness. It was a party who's terrorist legacy was a constant thorn in their side but that's all changed. Welcome to the 'all new and improved' Sinn Féin.
O'Neill le bheith ina Leas Uachtarán Shinn Féin. @moneillsf pic.twitter.com/DoITonglgh

— Sinn Féin (@sinnfeinireland) January 29, 2018
There is no hint of IRA membership from the new president or deputy president, it is worth noting that Michelle O'Neill's father Brendan 'Basil' Doris, was a former IRA prisoner and her uncle Paul Doris, is president of Noraid, a republican fundraising group. But, as far as IRA membership is concerned, Mary Lou and Michelle are squeaky clean.
A recent Irish Times survey found that over a fifth of all voters will be more likely to vote Sinn Féin now that Mary Lou is the new president.
Let's look at the figures, in a recent Red C poll Sinn Féin's support had dropped 1% to 15% but this was before the McDonald/O'Neill factor could be taken into account.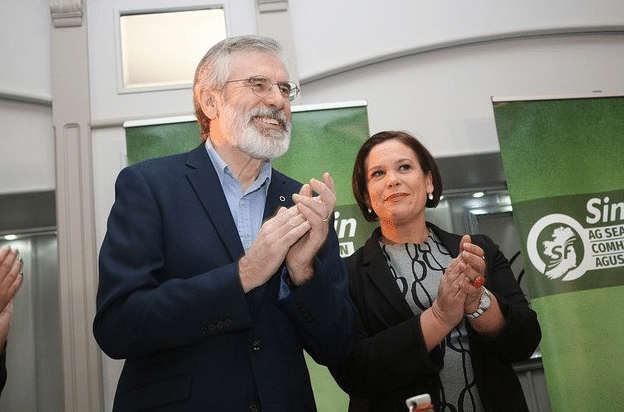 Looking up North, in the last northern elections Sinn Féin took 27.9% of the vote. They are the second most liked party in the north, only trailing the DUP by 1,200 votes. If the 'new and improved' Sinn Féin class of 2018 is proving so popular in recent surveys could we see this popularity turn to votes?
If they gained ground similar to the recent Red C poll and also similar to their northern vote Sinn Féin would leapfrog over Fianna Fáil to become the second largest party down south.
With some clever bargaining with the other smaller parties Mary Lou McDonald could be destined for greatness. It's not unreasonable to believe she could become our first female Taoiseach in the not too distant future. If Leo loses control of the 'eight' referendum coming up in May all bets are off!
So let's ask the question would you vote for Sinn Féin in the next general election?
It could happen sooner than you think!