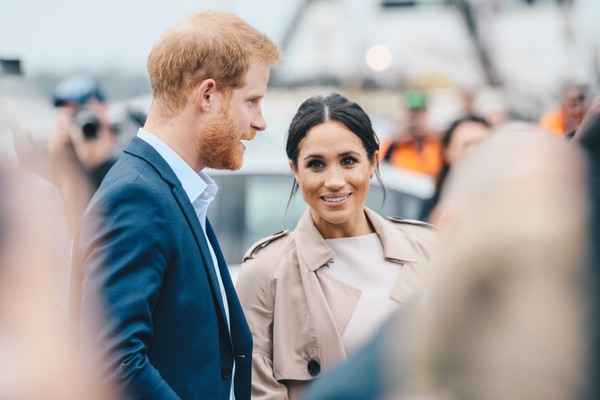 Netflix have pulled the plug on Meghan Markle's animated show Pearl.
The show was dropped by the streaming service, as part of strategic decisions they are making regarinding animated shows.
Along with Meghan Markle's Pearl, Netflix agreed to drop several projects. They also agreed to pull the plug on several other developing animated series.
Pearl 
Pearl was one of two projects which were announced as part of Meghan Markle and husband Prince Harry's deal with Netflix. The couple had signed this multi-million dollar deal with the streaming service back in 2020.
Pearl was to explore the adventures of a 12 year old girl who was inspired by several historically influential women.
David Furnish who is a film maker and husband of music legend Elton John, was to also work as executive producer for this project alongside Meghan Markle.
This news over Pearl's axing has also come after Netflix reported a drop in users of the past 12 months. The streaming service reported a loss of 200,000 users in that time. They have also seen their share value cut in half over the last 6 months.
This also falls well short of predictions that it would add 2.5 million subscribers to the service.
It is no secret that Netflix have been suffering due to increased competition. This has come following the growing popularity of sites such as Amazon Prime, Disney, along with the reopening of cinemas.
Harry & Meghan On Spotify
Back in January, both Harry and Meghan also had their say on another streaming service's saga Covid-19 and misinformation.
This has lead to the likes of Neil Young asking for his music to be removed due to Joe Rogan's controversial podcast on Spotify.
"Since the inception of Archewell [the pair's non-profit organization], we have worked to address the real-time global misinformation crisis. Hundreds of millions of people are affected by the serious harms of rampant mis- and disinformation every day", the pair said in a statement.
"Last April, our co-founders began expressing concerns to our partners at Spotify about the all too real consequences of COVID-19 misinformation on its platform. We have continued to express our concerns to Spotify to ensure changes to its platform are made to help address this public health crisis".
"We look to Spotify to meet this moment and are committed to continuing our work together as it does". 
More on this here.