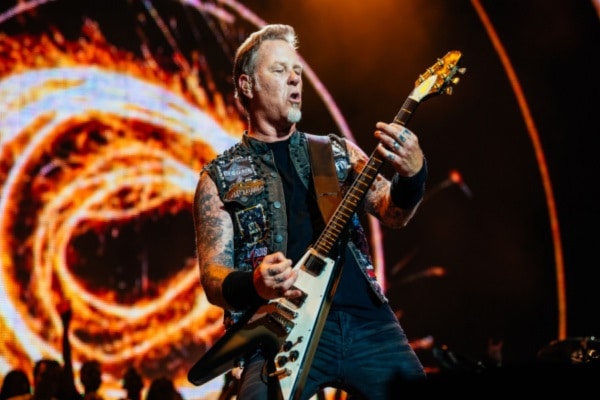 Would you like to listen to the article instead of reading it?
Metallica are to become the first rock band to release all 12 music videos from their new album in American Sign Language.
The album itself, which is titled '72 Seasons' arrived on March 2, with all 12 music videos arriving on April 25.
The band will release these music videos in honour of #NationalALSDay, where they have joined forces with ASL interpreting company Amber G Productions, and DPAN (Deaf Professional Arts Network).
This merging from Metallica comes after a reported increase of sign language interpreters when making major concerts and music festivals accessible to fans with hearing loss.
More on this here.
Ticketholders with this disability receive a service in order to give them a much more complete experience for their money. Interpreters communicate their musicality of the song with their bodies at the concert, as well as performing the lyrics.
Some venues in the US will place interpreters in mosh pits in an inaccessible area.
But it has been reported that some artists may not abide by the rules or be disrespectful. Some have even asked for interpreters' spotlights to be turned off, or not even bother to give setlists in advance.
Metallica 
News of this comes just over a week after Metallica drummer Lars Ulrich has stated that they have about 10 years left as a touring band.
"I would say if we stay healthy, hopefully we've got another decade. I mean, the second I'm done with you, I'm getting on the Peloton", he said.
Asked about the idea of age affecting the band, Ulrich also added, "It's not something we've talked a lot about, no. I think most of the energy and the resources go into trying to stay healthy, stay cohesive, stay functioning". 
"As I get older, I spend more and more of my time on my daily workouts, on my cardio, on my strength training", he also said of his fitness regime. "I'm chained to my Peloton hours a day. It's all about trying to stay healthy: eating healthy, living healthy, whatever it is each of us need to bring to the table". 
More on this here.