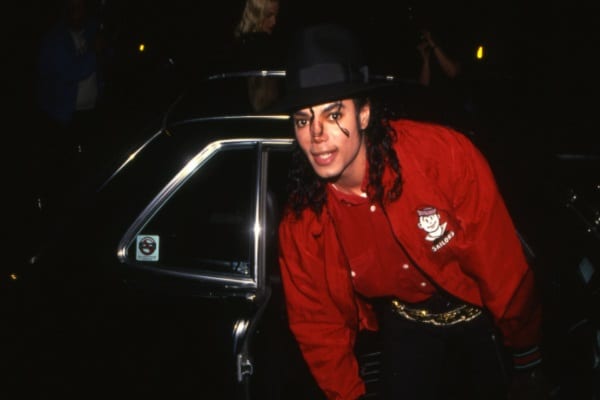 Would you like to listen to the article instead of reading it?
A leather jacket which was worn by Michael Jackson in a 1984 Pepsi advert, has been sold for a tidy profit at a recent auction.
The jacket which was worn by Jackson, had been expected to sell for between £200,000 and £400,000 at this auction, subsequently selling for £250,000.
Check this advert out below.
This item was one of more than 200 pieces of iconic music memorabilia which were sold under the hammer, including a jacket worn by George Michael, as well as a hairpiece, which once belonged to Amy Winehouse.
The 'La Rocka' jacket was worn by George Michael for the music video 'I Knew You Were Waiting (For Me)'. It sold for £93,750 at the auction.
At the auction, a beehive hairpiece which was worn by the late Amy Winehouse on her 2007 music video for 'You Know I'm No Good' sold for £18,750, which includes the buyer's premium.
That track featured on the singer's Grammy wining album 'Back to Black'.
Other items which were sold at this auction also belonged to Queen, David Bowie, Elvis Presley, Queen, and Oasis.
"auction of a lifetime"
Speaking of going under the hammer, a guitar used by the late rocker Kurt Cobain from Nirvana's last ever show also went up for auction last month.
The guitar, a blue Fender Mustang electric guitar was used by Cobain during Nirvana's last ever tour dates in 1993 and 1994.
It was also expected to fetch for between one and two million dollars, according to Julien's Auctions.
"For Julien's two-decade anniversary, we're turning it up to 20 with this definitive music auction of a lifetime that encompasses all genres from classic rock, punk, hard rock, metal, progressive, grunge, rap, country, the blues and beyond", President and founder of Julien's, Darren Julien said.
More on this here.