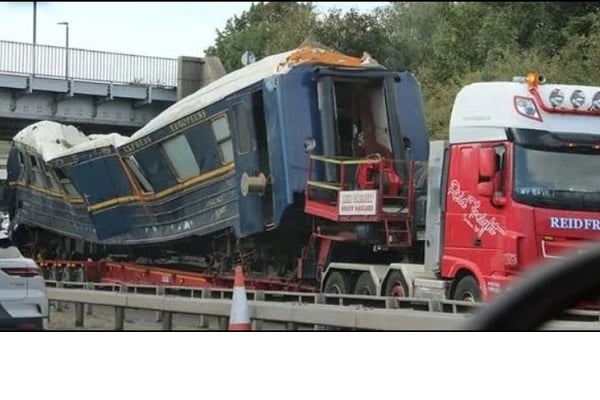 Tom Cruise's latest Mission Impossible fim has encountered another problem.
Filming for the much delayed seventh instalment of this franchise resumed back in December. It is fair to say that it has been far from plain sailing.
This includes Tom Cruise castigating members of the cast for not following Covid protocols, to branches falling on his trailer van when filiming in Yorkshire and staff testing positive for Covid-19.
Audio footage showed Cruise shouting at staff over Covid protocols.
"We are the gold standard. They're back there in Hollywood making movies right now because of us. Because they believe in us and what we're doing. I'm on the phone with every fucking studio at night, insurance companies, producers and they're looking at us and using us to make their movies. We are creating thousands of jobs, you m***********s. I don't ever want to see it again. Ever!", he said.
Further rants led to members of the film crew quit as tensions built.
"Tensions have been building for months and this was the final straw. Since it became public there has been more anger and several staff have walked", a source said.
"But Tom can't take any more after all the lengths they have gone to just to keep filming at all. He's upset that others aren't taking it as seriously as him". 
It was also reported that Cruise forked out around £500,000 of his own money for the making of this film. He even funded a cruise ship for any staff members who needed to self-isolate.
Stunt Train Crashes
And now, a battered train carriage that was being used for the Mission Impossible stunts got wedged under a low railing bridge while on a transporter, despite receiving a police escort.
This brought rush hour traffic to a halt at the Horns Bridge roundabout Chesterfield, Derbys.
In what is one of the busiest roundabouts in the area, cars were left waiting until the vehicle was freed.
This could delay shooting for this film even further, having already faced its fair share of hold ups.
Mission Impossible 7 is expected to hit the cinemas in May 2022.