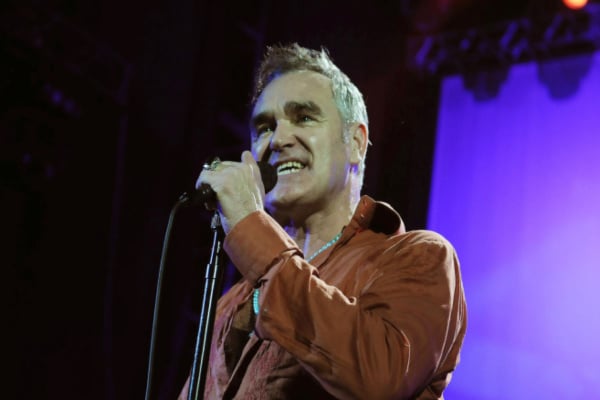 Former Smiths frontman Morrissey has paid tribute to his former bandmate Andy Rourke, who passed away aged 59.
The bassist who featured on each album released by the band from 1984 to 1987, passed away following "a lengthy illness with pancreatic cancer".
Rourke's death was confirmed via a statement released by former Smiths' guitarist Johnny Marr, who paid tribute to his friend via Twitter and Instagram.
"It is with deep sadness that we announce the passing of Andy Rourke after a lengthy illness with pancreatic cancer", Marr wrote. "Andy will be remembered as a kind and beautiful soul by those who knew him and as a supremely gifted musician by music fans". 
"We request privacy at this sad time", he added.
 Check out his tribute to Rourke via Instagram and Nova's report here.
"He will never die as long as his music is heard"
Following this, Morrissey has also released a statement shared to his official website, 'Morrissey Central', where he insisted that, "He will never die as long as his music is heard". 
"Sometimes one of the most radical things you can do is to speak clearly," he wrote. "When someone dies, out come the usual blandishments … as if their death is there to be used. I'm not prepared to do this with Andy.
"I just hope … wherever Andy has gone … that he's OK. He will never die as long as his music is heard. He didn't ever know his own power, and nothing that he played had been played by someone else. His distinction was so terrific and unconventional and he proved it could be done". 
Morrissey also added, "He was also very, very funny and very happy, and post-Smiths, he kept a steady identity – never any manufactured moves. I suppose, at the end of it all, we hope to feel that we were valued. Andy need not worry about that".
Along with Morrissey and Marr, Smiths drummer Mike Joyce also paid an emotional tribute to Andy Rourke.
He called him, "not only the most talented bass player I've ever had the privilege to play with but the sweetest, funniest lad I've ever met".
Joyce also added, "Andy's left the building, but his musical legacy is perpetual. I miss you so much already. Forever in my heart mate". 
Joyce and Rourke also collaborated with Morrissey following the break up of the Smiths in 1987. The pair provided the rhythm section for the singer's tracks 'Interesting Drug' and 'The Last Of The Famous International Playboys' (both released in 1989).