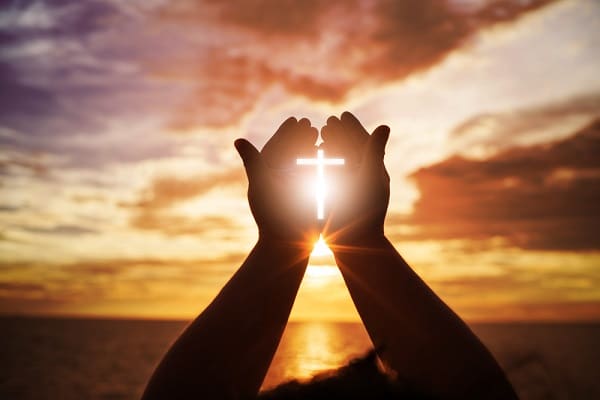 Archaeologists have discovered a box with a chipped part of a nail, allegedly from the cross on which Jesus Christ was crucified. The box was found in a hidden cavity in a treasury room at the monastery in Milevsko, South Bohemia, in the Czech Republic.
The nail is 6cm in length and decorated with a small inlaid cross of 21-karat gold. Researchers have dated the oak wood, used to make the shrine, between 260 and 416 AD.
Archaeologist Jiří Šindelář, who took part in the discovery, has been speaking to Czech reporters, claiming its importance.
"From a historical point of view and from a symbolic point of view, this is even greater than the reliquary of St. Maurus, a beautifully decorated box that is more than a meter large."
Šindelář also thinks the true value of the nail cannot be quantified. The Milevsko Monastery was one of the richest institutions in the Middle Ages, in what is now the Czech Republic.
Representatives of the monastery likely hid the relic during the Hussite Wars of 1419–34. Hussites opposed the use of relics and iconography in practicing the Christian faith.
The monastery was looted during the wars and all records were destroyed. However, the looters did not find the hiding place of the nail and its gold-decorated box.
"Because the Hussites destroyed the archive, there was no information that such a thing was here," said Šindelář said. He added that the nail will be verified by other experts next year.
The nail was discovered inside a box, hiding away within a cavity in the treasury room. Archaeologists discovered a secret corridor that lead to the room.
The lid of the box was originally made of a solid gold plate with a wrought inscription IR. "The letters can be understood in this context as an abbreviation for Latin for Jesus Rex, or Jesus King," Šindelář said.
There are reasons to be sceptical, however. Over the centuries, dozens of nails have been linked to the Crucifixion. In the 20th Century, the Catholic Encyclopaedia stated that "very little reliance can be placed upon the authenticity of the 30 or more holy nails which are still venerated, or which have been venerated until recent times, in such treasuries as that of Santa Croce in Rome, or those of Venice, Aachen, the Escurial, Nuremberg, Prague, etc.."
"Probably the majority [of the nails] began by professing to be facsimiles which had touched or contained filings from some other nail whose claim was more ancient.
"Without conscious fraud on the part of anyone, it is very easy for imitations in this way to come in a very brief space of time to be reputed originals," the encyclopaedia states.