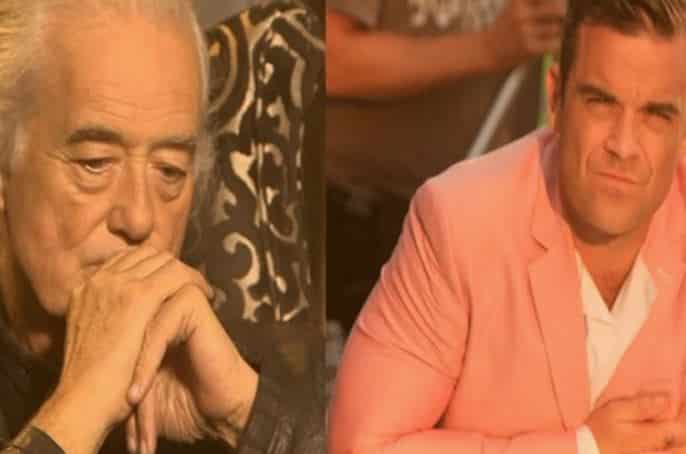 Robbie Williams and Jimmy Page's neighbour has accused Williams of playing Led Zeppelin at full blast and dressing up as lead singer Robert Plant to annoy the group's legendary guitarist.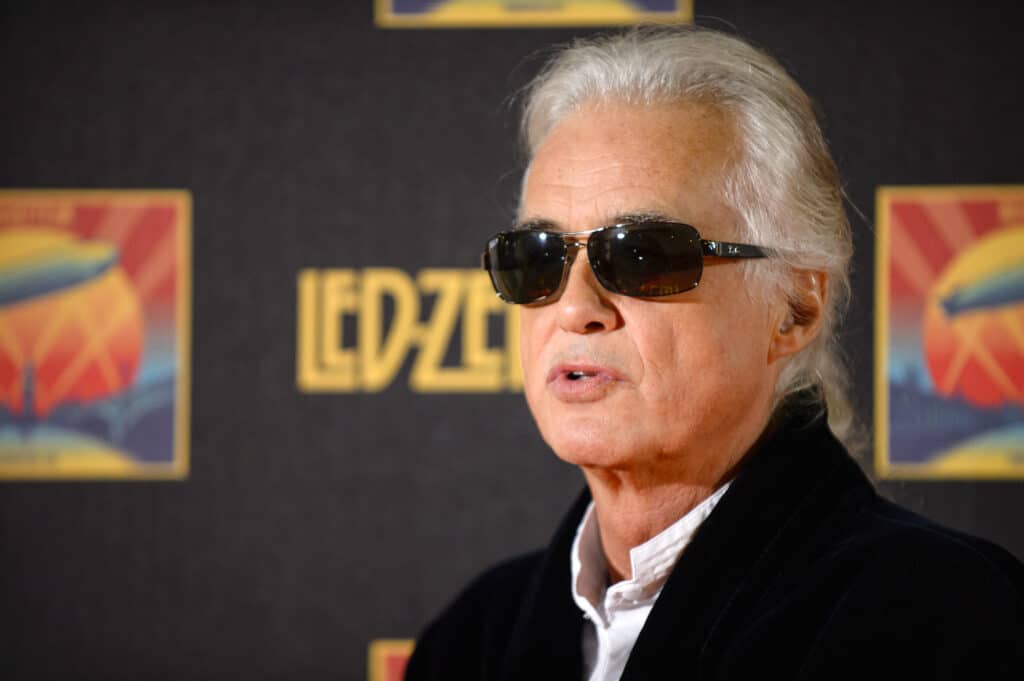 The two stars have been at loggerheads for the past five years over Robbie Williams' intentions to construct a gym and swimming pool at his home in west London.
Page was worried the work could cause substantial damage to his Grade I-listed mansion and lodged formal objections to planning proposals on a number of occasions.
The Telegraph reports that a local resident going by the name of Johnny sent a letter to Kensington and Chelsea council to make a note of Williams' behaviour. That was following councillors' decision to greenlight planning permission.
The letter stated, "The committee may not have been aware that Robbie Williams has been playing loud '70s rock music on outside speakers when he views Jimmy Page outside his home. What's been most annoying is that Mr Williams has played rock arch-rival bands Black Sabbath, Pink Floyd, and Deep Purple. He obviously knows this upsets Mr Jimmy Page."
The letter also maintained that there were "reports that Robbie Williams has dressed up to imitate iconic Led Zeppelin frontman and lead singer Robert Plant."
However, according to the NME, representatives for Williams said the claims were "a complete fabrication and nonsense.