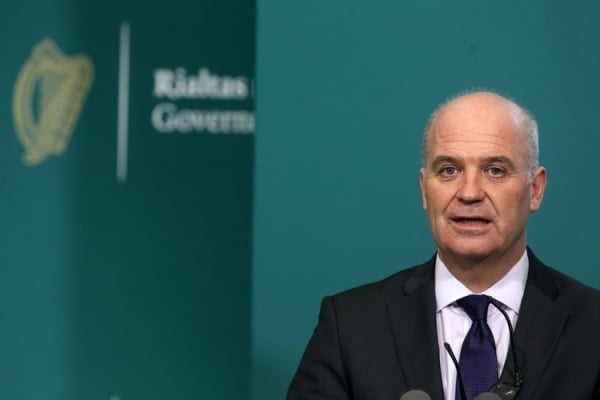 Dr Tony Holohan has warned that cases of Covid-19 will continue to rise over the next few days. This warning comes as 6,521 cases along with 10 deaths were reported today, with 7,836 cases reported yesterday.
What Dr Holohan Said:
The Chief Medical Officer said, "The country is in a serious phase of this surge of COVID-19. There is evidence of an increasing presence of the UK variant in Ireland".
He continued, "All counties have an upward trajectory of the disease. There is concerning escalation of admissions to hospital and ICU".
He also added, "We are very likely to see escalating mortality and ICU admissions in the coming days and weeks".
It has "never been more important" to adhere to Government guidelines, the CMO also urged.
Dr Holohan added, "It has never been more important, throughout our experience of this pandemic, to stay home. To only meet people outside of your household for essential purposes, always adhering to public health advice; physical distance, hand hygiene, cough/sneeze etiquette, wearing a face covering".
"Never been more worried"
Dr Holohan's concerns were echoed by Minister for Higher Education Simon Harris. Mr Harris said that he has "never been more worried", after the number of hospitalisations for Covid-19 surpassed 1,000 for the first time today.
The former Minister for Health admitted there is "no doubt" that "plenty of mistakes" will be identified in the Government's reponse to the pandemic, when the virus battle concludes.
Dublin's Q102 asked Harris whether the Government made a mistake reopening the hospitality sector and allowing household visits to happen over Christmas.
He admitted "mistakes will be identified along the way".
Minister Harris explained that there are two things to consider when any restrictions are placed.
Those two things according to Harris are,"What you need to do and what people can sustain and bear".
Harris appeared to sympathise with people who just wanted an enjoyble Christmas having been "in another significant lockdown" over November. "What people just were trying to do was to get together and have a safe Christmas" Harris said.
Harris also did not want to get into a NPHET v Government debate. He did inform Dublin Q102, that NPHET did have different reccomendations to the Government, in terms of festive restrictions.
Minister Harris admitted, "They said not to open hospitality, of that there is no doubt".
He also said, "But they also did say that you could have people over to your home earlier than the government allowed. So nobody is infallible on this".
A more positive note:
The HSE Chief Executive Paul Reid, stated that 15,000 people have been vaccinated against Covid-19 from the 81,900 delivered. More here.