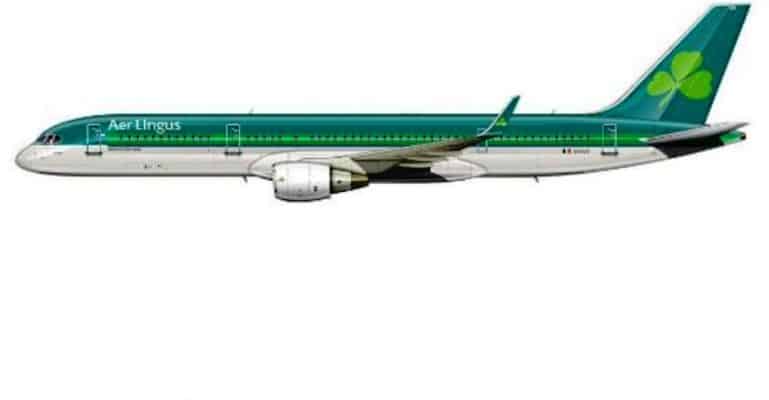 Aer Lingus will operate two new routes daily to Minneapolis-St. Paul commencing on July 8th and to Montreal from August 8th, 2019.
Passengers travelling on Aer Lingus' new service to Minneapolis-St. Paul will use U.S. Pre Clearance facilities so passengers save time on arrival by completing all the necessary immigration and customs checks prior to departure.
Transatlantic connectivity from Dublin has grown rapidly over the past five years, with passenger numbers up 82% from 1.7 million in 2012 to 3.5 million last year.
Ten airlines are operating a total of 446 flights per week to and from Dublin Airport to twenty North American destinations, which equates to an average of sixty-four transatlantic flights daily.
The expansion in North American connectivity underpins significant visitor numbers. Tourism Ireland's visitor numbers from North America increased by 10.7% in the first six months of this year, while North American visitor spending was up by 28%.
Welcoming Aer Lingus' announcement today, Dublin Airport Managing Director Vincent Harrison said he was delighted to see Aer Lingus' route network go from strength to strength:
"Minneapolis-St. Paul is Aer Lingus' 14 transatlantic route from Dublin and its eleventh new transatlantic route in five years. Montreal will be the airline's second destination to Canada and will operate 15 routes next year.

"We've been working closely with Aer Lingus since 2014 to grow its North American business and build a substantial transfer business.

"These new services to Minneapolis and Montreal will both have significant onward connections from Dublin to cities in Britain and continental Europe."
According to Mr Harrison:
"Dublin Airport's transatlantic traffic is up a further 17% this year due to three new routes and expansions of some existing services. Dublin is now the sixth largest airport in Europe for transatlantic flights." 
Arriving Summer 2019: Two new transatlantic routes, direct from Dublin
🇨🇦 Montreal
🇺🇸 Minneapolis-St.Paul pic.twitter.com/3tUqwQqSKZ

— Aer Lingus (@AerLingus) September 12, 2018