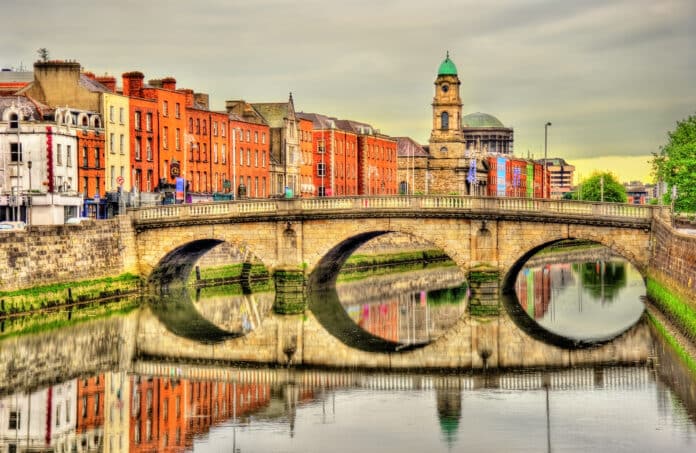 It's expected that Minister for Housing Darragh O'Brien will today ban new co-living developments in Ireland. Previous Minister for Housing, Fine Gael's Eoghan Murphy, issued guidelines for the construction of co-living developments which allowed for bedrooms to be 12 square metres in size – smaller than a disabled parking space.
The co-living concept has really taken off in the minds of Dublin's planners, it seems. Since the notion of living in a bedroom and sharing living and kitchen space with up to 40 other people hit our shores, 14 co-living planning applications. 5 of them have been approved and two refused. 1,670 co-living beds have been approved or are still somewhere along the line in the planning process.
The Minister has told officials that he intends to "restrict all future commercial co-living developments in Ireland". Former Minister Eoghan Murphy, when issuing the guidelines that allowed for co-living developments compared living in a car-parking space sized room and sharing communal cooking facilities with 40 randomers to "a very trendy kind of boutique hotel-type". Co-living was championed as the way forward for millennials who couldn't afford the soaring rents in Ireland's tight property market. But at upwards of €1,100 per month for a small room, co-living was never going to be within the reach of most young working people, never mind addressing the homelessness crisis. Nevertheless, proponents of the co-living model claim that it relieves pressure on the housing market and suits some people down to the ground.
Darragh O'Brien, while in opposition, was highly critical of the push to build this kind of housing. Having received a review of the 2018 guidelines, the Minister has decided that this type of development will not be acceptable in the future. He said that the location of the developments was "not in keeping with the high-density urban centres originally envisaged". He also noted that "inappropriate locations" were being proposed. Dublin 8, which has seen student accommodation, similar to co-living developments, spring up all around the area, is a favourite spot for co-living too. Residents and local politicians in the area have been campaigning to have such developments halted, claiming that both co-living and student accommodation was just adding to the transient nature of the population in old residential areas. There has been a proliferation of hotel developments in the area as well. While some of this development has been welcomed by local residents, the feeling is that the inner city Dublin 8 area has seen over-development of these kinds of accommodation with no focus on social or affordable housing in what has traditionally been a working-class area.
The coronavirus pandemic brought the reality of the co-living idea into sharp focus. Taoiseach Micheál Martin had previously expressed his fears that co-living developments could become "glorified tenement living". Nice dose of consumption, anyone?
Minister O'Brien said that this kind of development could inflate land prices, exacerbating the housing crisis rather than cooling it down. He said that they could "potentially have a negative impact" on the Government's own plans to build 50,000 social housing units and its aims to foster home ownership and promote the cost-rental model.