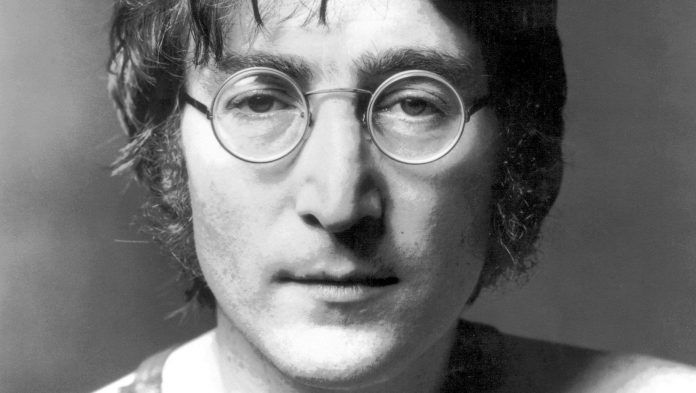 A popup TV channel dedicated to John Lennon is set to launch this week in celebration of his 80th birthday.
The TV channel is called LENNON80 and goes live this Friday, October 9th. The channel has been organised, compiled, and curated by music TV director Simon Sadler along with the archivist for John Lennon and Yoko Ono, Simon Hilton.
Speaking about the new channel, Sadler said "There are not many artists worthy of a channel dedicated to just one name – but John Lennon is certainly one of them.
"To mark his 80th birthday we're thrilled to have brought together many classic moments of John's life – from his life at home, on the chat shows and the peace protests – as well bringing John's solo music together with the songs he wrote for the Beatles for a rare outing on TV."
Bed Peace, the documentary about Lennon's and Ono's Bed-in for Peace in Montreal from 1969 is to air on the channel. The couple's appearance on the BBC chat show, Parkinson from 1971 will also air.
Lennon and Ono also made appearances on ABC's prime time chat programme The Dick Cavett Show in 1971 and 1972 and these episodes will also air on LENNON80.
In terms of music, there is a lot on offer from the new channel. BBC's Radio 6 presenter, Matt Evritt is to present the music shows. A special programme entitled 'John Lennon's 25 Greatest Songs' will count down the singer's greatest hits with The Beatles and his music as a solo artist. All of Lennon's music videos have been remastered for the popup channel.
Also appearing on the channel are unique shows called 'From The Lennon Archive' and 'John's Jukebox'. 'From The Lennon Archive' will consists of lesser known and special music videos from the singer's archive.
'John's Jukebox' will show music videos from artists that inspired Lennon. Videos from David Bowie, Elton John and Bruce Springsteen are all set to feature plus many more.
The channel will also have documentaries about Yoko Ono. The Imagine Peace Tower is in Iceland and is a tower of light created by Ono. This documentary will detail the tower and how it came to be.
Yoko Ono's lecture and performance the from the Tate gallery in 2004 and her Onochord performance piece are also available on the new channel.
LENNON80  is the grand piece of the global celebrations for John Lennon's 80th birthday. As well as this TV channel, a special radio program aired on BBC radio two recently in where Paul McCartney was interviewed by John's son, Sean Lennon.
In further celebrations for his birthday, a new album is also being released. 'GIMME SOME TRUTH. THE ULTIMATE MIXES' will feature 36 remixes of Lennon's hits, hand picked by Yoko Ono and Sean Lennon. Lennon's website describes the album as "radically upgrading their sonic quality and presenting them as a never-before-heard Ultimate Listening Experience."
LENNON80 will be available on Sky channel 371 and Virgin Media channel 346. It will air from October 9th to October 15th and is being launched by the Universal Music Group.