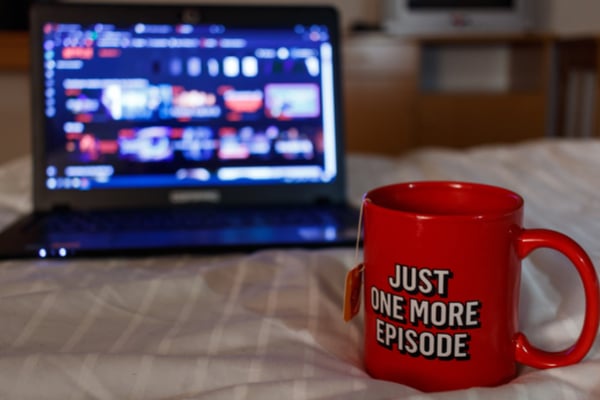 This bank holiday weekend will be filled with sunshine, however, the downside is that we can't stay outdoors all day everyday – but that doesn't mean we shall be bored either.
Whether it's chilling on Friday night, recovering Monday or just taking it easy for the weekend be sure to check out the latest additions to Netflix this bank holiday weekend.
Check out our top picks below…
My Next Guest Needs No Introduction With David Letterman: Howard Stern
The ground-breaking radio personality takes the stage in the latest installment of Letterman's in-depth, wide-ranging interview series.
Arrested Development: Season 5
Emmy award-winning and Golden Globe nominated comedy series, Arrested Development, returns to Netflix for a fifth season. In the aftermath of Cinco de Quatro, the Bluth family are all facing one question, that no one quite has the answer to; where is Lucille Two?
The Break with Michelle Wolf
She's one woman tough enough for the boys club. The Break with Michelle Wolf is a weekly half-hour series with jokes, sketches (like this one!), celebrity guests, and more.
November 13: Attack on Paris
November 13 is a three part documentary in which Jules and Gédéon Naudet, directors of 9/11, explore the human stories behind the terrorist attacks that took place in Paris on November 13th, 2015. Following the chronology of events, the documentary will share testimonies of the people brought together by tragedy; from the survivors, the fire department, the police and the leaders of the French government.
Trump: An American Dream: Season 1
This documentary tells the story of modern America through the life of one man, President Donald Trump. The four-episode series shows how he has embodied many of the movements that have shaped American society since the 1960s, including capitalism, political disenfranchisement, reality TV and social media. The show traces Trump's rise in the 1970s, when he built Trump Tower, through his expansion into casinos in the 1980s, financial problems in the early 1990s, and turning his attention to politics in 2010, including his decision to run for the White House.