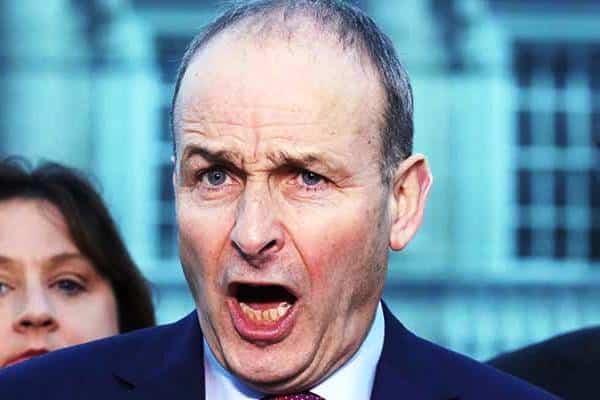 The Cabinet has agreed a number of new restrictions aimed at curbing the spread of coronavirus. The measures will remain in place until 13 September.
An Taoiseach Micheál Martin said we are not at a stage where we can return to normality "We are at another critical moment".
"Now as much as ever before we must remember our responsibilities to each other" .
Speaking after today's Cabinet meeting, the Taoiseach said the harsh reality around the recent trends and the spread of the virus are very serious.
"We are not close to the level and pace of the spread of the virus from earlier this year, but we are at a point where we need to re-commit ourselves to key behaviours and accept additional controls," he said.
The Taoiseach said this is not just about the "appalling behaviour" seen in a Dublin bar over the weekend.
"The evidence is a large number of people are acting as if the virus is no threat to them or that it's okay to take a few more risks."
He warned that although young healthy people may experience no symptoms, the effects would be felt if the virus spreads to the more vulnerable.
The Government is working on a new roadmap and some of the main points from today's announcement include:
******
All outdoor events will be limited to 15 people, down from 200.
Indoor events will be reduced from 50 people to just six people, except for businesses such as shops and restaurants.
Weddings and some religious services, such as mass, are exempt from the new restrictions, meaning they can still take place with up to 50 people.
Restaurants and cafes can remain open, with a strict closing time of 11.30pm.
All sporting events will now take place behind closed doors.
There will be a strict avoidance of social gatherings before and after matches.
Public transport should be avoided where possible, but arrangements for school transport will proceed as planned.
All businesses should allow staff to work from home where possible.
All visits to homes will be limited to six people from outside the home, from no more than three households. This applies to both indoor and outdoor gatherings.
Gardaí will be given new enforcement powers in relation to rules around social gatherings, particularly in restaurants or bars serving food, and in private homes.
People over the age of 70 are advised to limit their interactions to a small network for a short period, avoid public transport, and shop during designated hours.