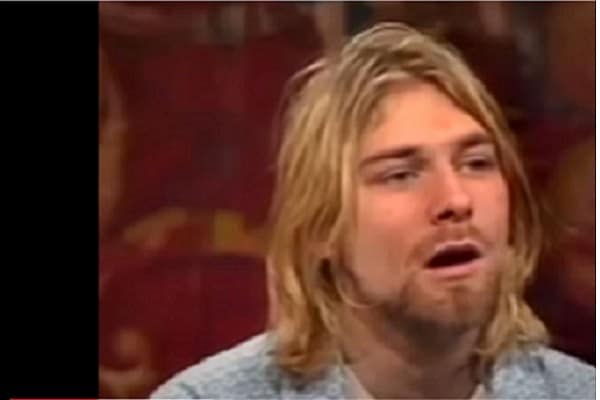 Footage of Nirvana reacting to being informed about what fellow music artists may charge for a ticket to one of their concerts has just been released.
Charge that much?
When informed of exactly how much, Kurt Cobain was visibly stunned. The frontman was in shock at how some musicians could have the audacity to charge such huge fees of between $50-$75 for a ticket.
"There are people who charge that much", a clearly stunned Cobain exclaimed.
During this interview, Nirvana also asked their off-screen manager John Silva how much money they charge of a concert ticket. They also asked what percentage of this that they as a band are receiving each time they take to the stage.
Cobain and co were later told that they pocket 25% of the net on a $20 ticket price. Following some mumbling, and a few hasty mental calculations, Nirvana come to the conclusion that they pocket about $1.75 per ticket sold.
This means that each Nirvana member would earn around $10,000 per gig, which put a smile on Kurt Cobain's face.
Check this interview out for yourselves below.
Nirvana, Pearl Jam & Soundgarden Combine To Creat 3rd Secret
Earlier this month, it emerged that the remaining bandmembers of Nirvana, Pearl Jam and Soundgarden had combined to form new supergroup 3rd Secret.
Nirvana's Krist Novoselic will collaborate with Soundgarden's Kim Thayil and Matt Cameron who also featured with Pearl Jam. The band also includes singer Jillian Raye and Jennifer Johnson.
The band also released a new album which includes 11 tracks such as 'Winter Solstice', 'I Choose Me' and 'Dead Sea'.
Long time Nirvana and Soundgarden collaborator Jack Endino will also feature on this album, alongside Jack Endino who worked with Nirvana.
Endino worked on five tracks from the album alongside Nate Yaccino, while Erik Friend featured on three tracks.
Check out the track list in full below.
We spoke about Kurt Cobain. It also emerged that the guitar used by the late Nirvana frontman would be sold at an upcoming auction. More on this from Nova here.
The guitar was used by Cobain for Nirvana's hit 'Smells Like Teen Spirit'. A track which hit one billion streams on Spotify.
So this happened a while ago… @Spotify pic.twitter.com/HNXb5zwJxa

— Nirvana (@Nirvana) April 22, 2022