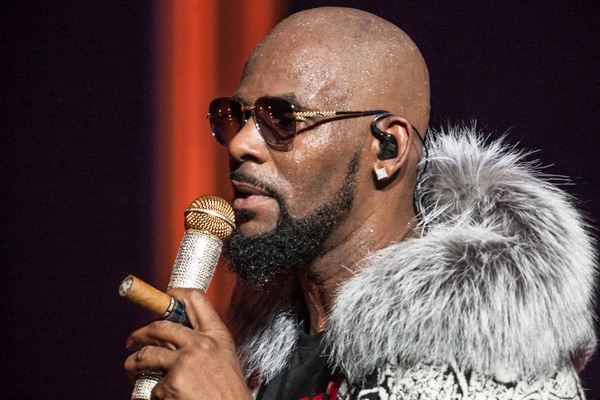 R Kelly is trying to sell his publishing rights, but nobody will buy them with a "10-foot pole", according to one potential buyer.
R Kelly is currently facing trial for alleged crimes against five female accusers who are accusing the singer of sexual, physical and psychological abuse.
One woman, Jehonda Pace also gave evidence against the singer in court, claiming R Kelly abused her as a minor. Pace claimed that R Kelly had several sexual encounters with her when she was 16 years old over a 6 month period in 2009.
She claimed that R Kelly asked her to take her clothes off and that he was going to "train" her sexually.
The singer has denied all charges. He has pleaded not guilty in this ongoing case in New York.
These charges include racketeering and violations of the Mann Act. This criminalises the transportation of women or girls across the state lines for "immoral" purposes like illegal sexual activity.
At this trial, R Kelly's former tour manager Demetrius Smith claimed that he bribed a government worker to obtain a fake ID so that the singer could marry a fifteen year old Aaliyah. More on that here.
One buyer said no to R Kelly "for obvious reasons"
It was recently reported that R Kelly has $625 to his name, as a result of continuing legal battles.
The singer has been in prison for the last two years. He was also recently ordered to pay $4 million to a woman who alleged sexual abuse when she was just 16 years old.
It has now emerged that R Kelly is trying to sell his publishing rights to his back catalogue. It appears he is struggling to find a buyer. This is despite the fact that the singer has earned roughly $1.7 million per year in the US.
"It has been offered to me a number of times by his team, and of course, I've said no for the obvious reasons", said Merck Mercuriadis who is founder of the Hipgnosis Songs Fund.
He added, "There are incredible songs in that catalogue, but why would you take that kind of risk?".
Another possible buyer who turned down the singer's back catalogue in 2019 also added, "We wouldn't go near it with a 10-foot pole".