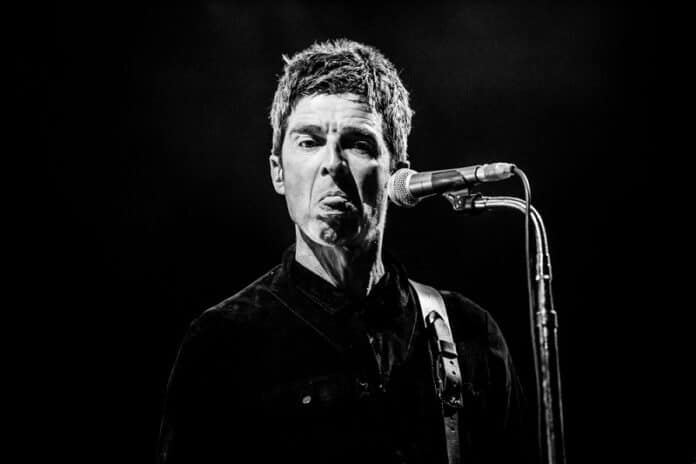 Noel Gallagher has spent his time in lockdown writing new music and said that he has written a new song that sounds like The Cure.
The former Oasis man was speaking to the Daily Star and he said "The stuff I've been working on is fucking great, really great. I've written a tune that sounds very much like The Cure, and I didn't even have to dial back the copyright, it just sounds like The Cure. It's called 'Pretty Boy'".
He also went on to add "I have to say the two tunes I've done over the last couple of weeks are easily the best of the High Flying Birds stuff I've done. One of them is just fucking 'wow' – I even amaze myself sometimes"
The fact that Gallagher has written a song that sounds like The Cure is no surprise. After releasing 'Who Built The Moon', the third album from Noel Gallagher's High Flying Bird's, he told NME:
"I don't have a guitar in my house for the first time since I was 13, so I've been writing songs on the bass. It's unbelievable. It takes all the emotion out of it and you get more of a groove but I'm loving it so that's what I'm doing at the moment. So everything I'm writing at the minute sounds like The Police, The Cure or if The Police and The Cure were in a band together".
As always, whenever there is news about one of the Gallagher brothers, the question of an Oasis reunion always pops up. Speaking about fans who want Noel to release music that sounds like Oasis, he said "If you commission Picasso to paint you a painting and he gives it to you, you're not going to go: 'Can you not do something else?' It's free expression."
Noel Gallagher also admitted that he has forgotten to play some of Oasis' songs. "On my last tour I went back to doing 'Don't Look Back In Anger' electric, purely because I hadn't played it for years, and I'd forgotten the fucking solo! And it takes ages to get the memory muscle in your fingers."
The feud between Noel and Liam Gallagher continues and looks like there is no end in sight. Liam wanted his brother to join him for a concert as a tribute to the NHS workers for their efforts during the pandemic.
Noel never responded and Liam scheduled an October gig at London's 02 arena but was pushed back until May 2021. Primal Scream are set to support Liam at the concert.
The former Beady Eye singer has a festive single coming out this week called 'All That You're Dreaming Of', you can read more about it here.
Recently, Therock.ie posted its top 10 Britpop acts of the 90s. Check it out to see who came out on top; Oasis or Blur.