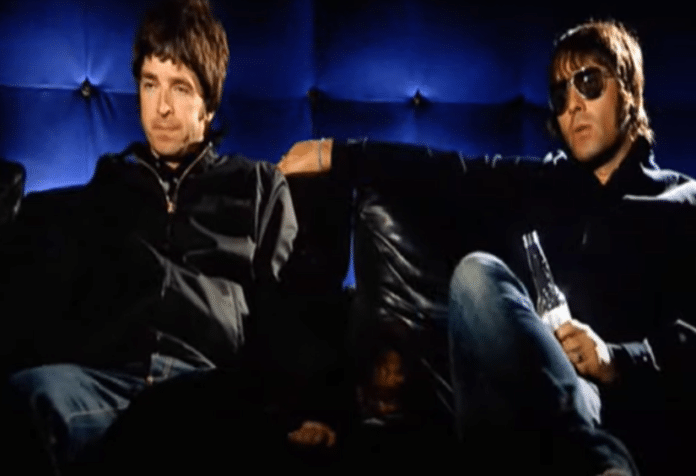 Noel Gallagher has confirmed that Oasis are to record a new album, but without his brother Liam.
Noel has revealed that he is keen to record some new music, 12 years after the band split. The band split after the Gallagher brothers had a public fall out. Liam appeared to offer his brother an olive branch on Twitter, writing "this is our year".
Despite this, Noel has confirmed the rest of Oasis will be recording a 14 track album, without Liam. These 14 tracks are songs that did not make it onto previous albums.
On this new project, Noel said, "I've listed the proper songs and there were 14. They just fell by the wayside of various projects from down the years".
He also said, "I'm going to record them. Some are quite old school. I was looking at the track listing and thinking, Actually, f**king hell, no I'd approach that song differently".
"It's been very interesting", he added.
Oasis as a band had eight Number 1 albums and won six Brit Awards.
Oasis split:
The two brothers have not been on good terms since 2009 when Noel quit. At the time, he said, "It is with some sadness and great relief… I quit Oasis tonight".
He continued, "People will write and say what they like, but I simply could not go on working with Liam a day longer".
They both have continued to produce music since then. Noel has had some success with his band Noel's High Flying Birds. While Liam has pursued a solo career. His music film: As It Was, was recognised at the NME Awards last February. His hits include, "Wall of Glass" and "For What It's Worth". 
"It's gonna happen"
Liam Gallagher did speculate that an Oasis reunion was on the cards. He tweeted earlier this year, "Happy New Year Noel love you long time 2021 is our year c'mon you know". 
Speaking on the Chris Evans breakfast show last February, he was certain of a reunion with brother Noel.
Liam said,  "I'd do it for nothing. There were talks about it but his camp knocked it on the head".
He added, "It's gonna happen. Trust me".