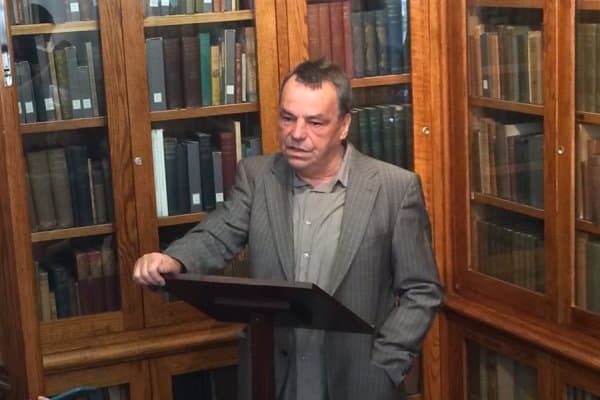 "Libraries create a sense of home for writers."
The words of the Oscar-winning screenwriter and director Neil Jordan who today has donated his archive to National Library of Ireland. The National Library of Ireland has marked the donation of the archive of the Irish director, which included film and TV scripts, storyboards and correspondence with actors and politicians.
Born in Sligo in 1950, Jordan is a writer and creative i9nfluence of international critical acclaim. His films include The Crying Game (1992) Michael Collins (1996), The Butcher Boy (1997), Interview with a Vampire, We're No Angels, High Spirits, and Breakfast on Pluto (2005).
Jordan won Best Original Screenplay Oscar for The Crying Game for which he wrote and directed. In 2003, The IFTAs handed him their Lifetime Achievement Award.
Behind the scenes photography of the Oscar-nominated Michael Collins will be on display in the NLI's book-lined Boardroom and Director's Office.
Minister at the Department of Culture, Heritage and the Gaeltacht, Josepha Madigan was on hand to accept and pay tribute to Jordan for his significant contribution:
"This donation is unique and represents a significant item of Irish cultural heritage. It provides a fuller understanding of each of Neil's films and is an important insight into his creative process and practice in both film and literature".
Neil Jordan spoke today to address the assembled gathering:
"Ireland will always be home; it gave me my start in writing and filmmaking and has served as the inspiration and backdrop for so much of my work. I am very happy for my archive to remain here, where I hope it will be consulted by all those with an interest in film". 
The NLI Director, Dr. Sandra Collins was thrilled:
"Neil Jordan has had an indelible impact on filmmaking at home and abroad. We are delighted that he has chosen to donate his rich and diverse archive. We look forward to making this generous donation accessible to the wisest possible audience".  

Minister @josephamadigan thanked Neil Jordan for his "incredible contribution to Ireland" and for being a role model for generations coming behind him and enjoying such longevity since the 1980's, describing him as "a real beacon of hope". pic.twitter.com/uATzm3zjof