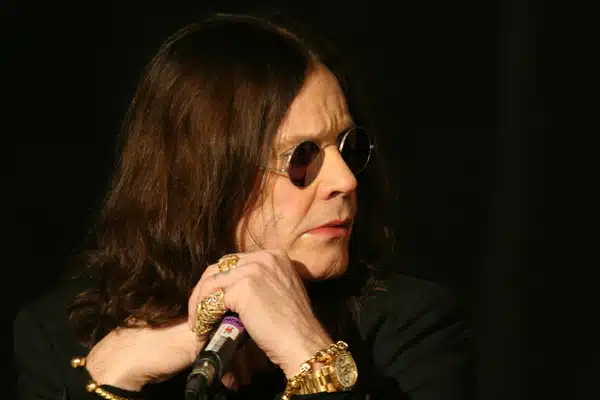 Footage has emerged of Ozzy Osbourne listening, for the first time, to Trick Daddy's single Let's Go, which samples Ozzy's Crazy Train. The Prince of Darkness can be seen amazed and scratching his head as he declared; "I've never heard this before".
LA producer, Andrew Watt filmed the clip and was subsequently shared by Lil Jon, who featured on the 2004 track, alongside Trick Daddy and Twista. Posting Ozzy's reaction on Twitter, Lil Jon wrote; "I THINK OZZY IS PLEASED", adding that he, Trick Daddy and Twista "DID HIS CLASSIC JUSTICE".
The mashup of Ozzy's hit reached #7 on the Billboard Hot 100 charts and has since been used in a number of films, Drumline, Stomp the Yard and Neighbours, and also appearing in trailers for Megamind and Jumanji: The Next Level.
Watt produced Post Malone's album, Hollywood's Bleeding, which features Ozzy on the track, Take What You Want. This collaboration encouraged Ozzy's album, Ordinary Man, which Watt produced and even played guitar on. Ozzy and Post also teamed up for It's A Raid, which an animated video was released for recently.
Since the release of Ordinary Man in early 2020, the Prince of Darkness had expressed his desire to return to the studio with Watt, to cut another record. It isn't certain they were working on new music in the studio when this reaction video was filmed, but it is entertaining, nonetheless.
Watt revealed he was "working on a second record" with Ozzy back in December. The LA producer said he was "about halfway through" the recording process at the time, and that the forthcoming record will feature a star-studded cast of backing musicians, including members of Foo Fighters, Red Hot Chili Peppers and Metallica.
Released in 1980, Crazy Train is a much-loved hit from Ozzy's debut solo album, Blizzard Of Ozz. It was the first of two studio albums Ozzy recorded with guitarist Randy Rhoads, prior to Rhoads' death in 1982. In 2017, it was ranked 9th on Rolling Stone's list of 100 Greatest Metal Albums of All Time and celebrated its 40th anniversary in 2020.
I THINK OZZY IS PLEASED. ME @trickdaddydollars & @TWISTAgmg DID HIS CLASSIC JUSTICE 😁👍🏽 rp @thisiswatt @OzzyOsbourne pic.twitter.com/bnVHgAYBCk

— LILJON (@LilJon) February 13, 2021
Listen to the clean version of the song below.
https://www.youtube.com/watch?v=5EkjxamquYs