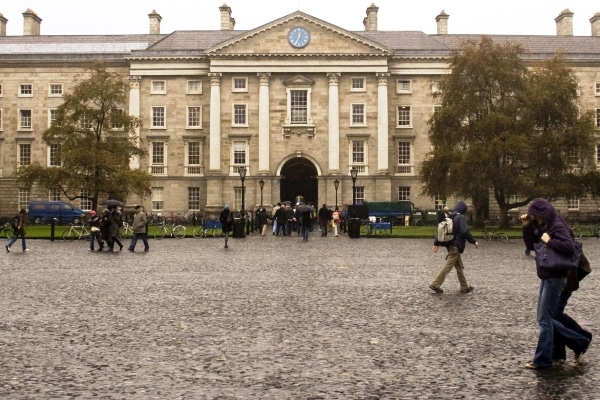 A Coronavirus case has been confirmed in Trinity College Dublin, tracing is now underway to find anyone who has been in contact with the individual.
Dublin Live reports that TCD said in a statement it will shut down part of the campus as a precaution with the cleaning process immediately underway.
Students, as well as staff, were notified about the confirmed Covid-19 case of the last night.
According to an email sent to students and staff from the University, college authorities were now working closely to address tracing individuals:
"We were informed of a positive case of COVID-19 (coronavirus) within Trinity College Dublin late on Thursday night (March 5)."
"We are now working closely with the authorities to ensure that this individual receives the best care possible."
"The HSE will trace anyone who has been in contact with the infected individual to ensure they receive any necessary medical attention."
The statement continued, "The HSE and University will now take all appropriate steps to contain any further spread of the virus and protect your welfare and the welfare of the University community.
"The relevant part of the University (Floor 4 of the Trinity Biomedical Sciences Institute), and the lifts in TBSI, have been closed as a precautionary measure and will be cleaned in accordance with HSE guidelines.
"The rest of the University is open and operating as normal.
"However, the situation remains fluid and you should check your emails regularly as well as the latest official advice from the HSE and other statutory bodies."