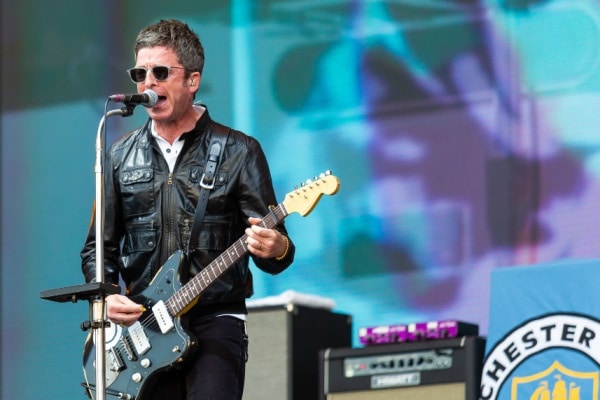 Would you like to listen to the article instead of reading it?
Paul McCartney is to appear alongside Noel Gallagher, as well as members of Led Zeppelin and Pink Floyd in the upcoming feature film Squaring The Circle: The Story Of Hipgnosis.
The film which will be available at Cinemas and On Demand from July 14, will be directed by household name, and legendary photgrapher Anton Corbijn.
"rock royalty"
It will explore the legacy of Hipgnosis, which was the iconic art design studio, set up by Aubrey Powell, and Storm Thorgerson, as well as Peter Christopherson.
Christopherson also created some of the most iconic record sleeves of all time. His CV boasts names such as Paul McCartney, Pink Floyd, Led Zeppelin, T.Rex, Wings and more.
According to the synopsis, Thorgerson and Powell "formed Hipgnosis in Cambridge during the ferment of the '60s and became rock royalty during the boom time of the '70s".
It also stated, "They conjured into existence sights that no one had previously thought possible, produced visuals which popularised music that had previously been considered fringe, and were at the white-hot centre of the maddest, funniest and most creative era in the history of popular music".
"During this period, record companies didn't dictate to acts like Peter Gabriel, Pink Floyd, Led Zeppelin and Paul McCartney what their LP covers should look like – Storm and Po did. They made money; they lost money".
Adding, "They did great things; they did silly things. They fell out bitterly; they made up. They never played a note, but they changed music".
Check out the trailer below.
"most memorable sleeves of all time"
Director Anton Corbijn also produced some images for Coldplay, U2, and The Killers. He is also a regular collaborator for Depeche Mode.
Corbijn directed the biopic for Joy Division, Control. He will celebrate the legacy of Hipgnosis with this new documentary.
"Growing up in the late '60s and '70s, I was obsessed with music and everything connected to it – especially the album covers," said Corbijn. "The record sleeves were a huge part of my education and I really enjoyed making this film as it allowed me to revisit the things I loved from that time".
He continued, "I clearly recall the moment I first saw the sleeve for 'Atom Heart Mother' by Pink Floyd, and the Peter Gabriel sleeves. They just blew me away and this led me on a journey of discovery towards Hipgnosis, the London-based design studio who designed these and some of the most memorable sleeves from that time".
"Hipgnosis were unique in these early days and they set the bar very high. We are lucky that Po Powell is such a great storyteller, and that everything fell into place despite being filmed during the pandemic. I hope people see it as a fun documentary, as well as an educational one, regarding that period of music and graphic design".
This film Squaring The Circle, will include archival footage, as well as new interviews from Pink Floyd's David Gilmour, Roger Waters, and Nick Mason.
It will also include interviews from Led Zeppelin's Robert Plant and Jimmy Page, along with Noel Gallagher, Paul McCartney, Graham Gouldman and more.
Back in 2021, Red Hot Chili Peppers also sold their back catalogue to Hipgnosis. More here.