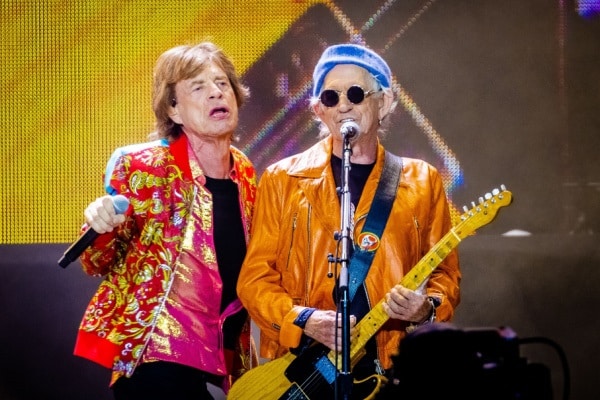 Would you like to listen to the article instead of reading it?
The Rolling Stones have made history, after becoming the first act to have an album in the US Top 10 in each decade since the 1960s.
Their latest release, 'Hackney Diamonds', arrived in the Billboard 200 chart at Number 3 yesterday (October 31), extending the 'Start Me Up' rockers' record for having the most top 10 albums of all time, with 38 in total.
'Hackney Diamonds', has also reached top spot in the UK Albums Chart.
The Rolling Stones already hold the record in the US for holding the most number one albums.
They were also recently honoured by the British Phonographic Industry's BRIT Billion Award, for reaching the milestone of one billion streams in the UK.
Rolling Stones "Bound to" Have their Own Hologram Show – Keith Richards
News of this milestone comes just over a week after the Rolling Stone's Keith Richards said that the band are "bound" have their very own hologram, virtual ABBA-style experience show.
"Well, I certainly wouldn't rule it out", Richards remarked. "I'm pretty sure that it is bound to happen. Do I want it? Now, that's another thing. But I don't know if I want to hang around that long enough, man. But at the same time, it won't be up to me, will it?".
That same month also saw former footballer Eric Cantona suggest that the Rolling Stones could support him during his UK area tour. More on this from Nova here.