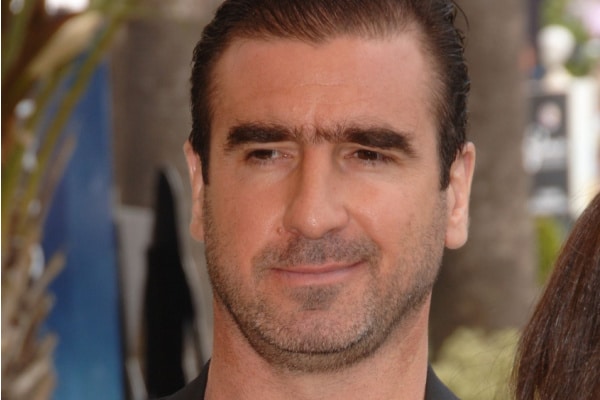 Following the recent launch of his music career, Eric Cantona has suggested that the Rolling Stones could support him on one of his upcoming live shows.
This comes after the football legend released his debut EP, 'I'll Make My Own Heaven', on Friday (October 20) via Decca.
The EP includes the debut single, 'The Friends We Lost', which had been previously teased by Cantona back in May.
In a previous interview, Eric Cantona had stated that his new music career is the closest he has come to replicating his past glories as a footballer.
This career saw him win as many as four Premier League medals as a player with football giants Manchester United, as well as a league win with previous club Leeds United.
"If you have a dream it should be a big dream. I've done sport, cinema, but I think after sport the closest thing is singing live on stage", he said.
"I do not understand what you mean"
The confidence and swagger which Cantona had imbued as a footballer, has certainly show no signs of lessening as he embarks on a music career.
For example, when asked by a reporter about what artists he would consider opening for as a support act, while noting that he was "just starting out", Cantona calmly replied, "I do not understand what you mean".
After the interviewer tried to "explain musical hierarchy" to him, the Frenchman added, "No. I am a headliner. It's why I cannot understand you. Maybe The [Rolling] Stones can support me".
The interview also saw Cantona explain, "When I was a kid, I had two passions: for art and sport. So I started with football, better I think. Now I can sing until the end of my life. I have a deep need of expressing myself".
While admitting that he is "a very, very, very bad guitarist", Cantona did insist that he possess a flair for song writing.
"English is a really musical language. French not so musical", he added.
Along with the release of his debut EP, Eric Cantona also embarks on a tour of a number of UK shows. See information on tickets here.
The release Cantona's EP, also coincides with the arrival of the Rolling Stones' album 'Hackney Diamonds'.
Maybe an onstage collaboration between Eric Cantona and Mick Jagger and co is meant to be.