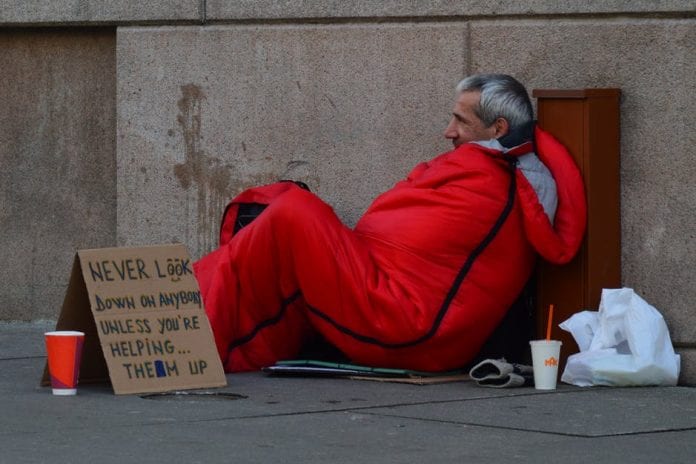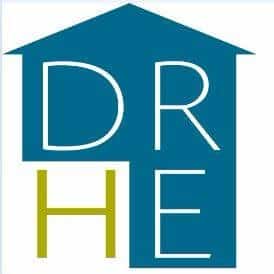 People Before Profit Dublin City Councillor, John Lyons, has called on the Director of the Dublin Region Homeless Executive Committee (DRHE) to apologise for her comments and consider her position.
Cllr John Lyons is calling on Eileen Gleeson to apologise to the long-term homeless and to all the hard-working, civic-spirited groups who give so much of their time to ensure that life on the streets is a little less painful for so many who have fallen on difficult times and are sleeping rough on the streets of Dublin.
Rather than criticizing well-meaning people who have responded to the homelessness crisis with a sense of urgency, the Cllr believes Ms. Gleeson should focus her time and attention on the fact that her job is being made increasingly difficult due to the policies of the current Fine Gael led government.
"New figures today reveal that less than 1% of the social housing units required to provide homes for people on waiting lists across the state have actually been built by the local authorities and approved housing bodies since the start of last year. Why isn't the head of the DRHE out today with scathing criticism of this state of affairs?"
"The governments current housing policy will lead only to a deterioration of the homelessness crisis, but yet we hear nothing from Ms. Gleeson on this. Instead, she finds time to make appalling statements about the 'bad behavior' of long-term homeless people and makes unhelpful and disparaging remarks about many of the homeless groups out there trying to make a difference as best they can," Cllr Lyons contends.
Cllr Lyons, believes her statements are all part of a wider strategy to minimize the homelessness crisis and shift the blame away from well paid politicians and officials in power.
Moreover, he contends the focus is being shifted onto the homeless themselves, saying it is 'disgraceful' behaviour.
"At the very least Ms. Gleeson needs to apologise immediately and should also consider whether or not she is best suited for the job she currently occupies."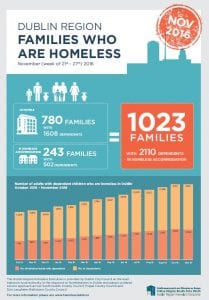 Meanwhile The Campaign for Public Housing has also condemned the comments from Eileen Gleeson.
Cllr. Éilis Ryan said: "Gleeson's comments are the latest in a long line of discriminatory, uninformed and damaging statements from state representatives on the issue of homelessness in recent weeks."
"When looked at together with similar comments in recent days by An Taoiseach, and by the head of the Housing Agency, Conor Skehan, they expose a dangerous narrative that condemns homeless people as the cause of homelessness. This is simply not case. Homelessness arises from the dire absence of state-funded public housing in this country, clear and simple."