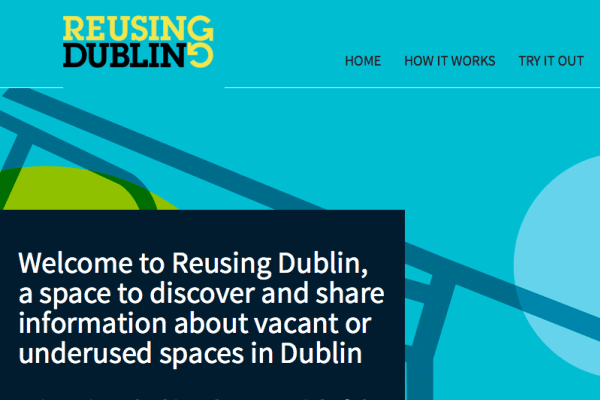 The national housing and homeless charity Peter McVerry Trust has been recognised by the Financial Times, Google and leading European policy makers as one of '100 digital pioneers' in Europe.
Peter McVerry Trust was selected for their technological innovation and use of digital skills in their Reusing Dublin project.
Reusing Dublin uses an app to encourage members of the public to log suspected vacant or derelict buildings across Dublin that can be investigated and potentially returned to use for social housing and a means of ending homelessness in the city.
The project was developed with the support of Space Engagers, a Dublin based social enterprise.
Francis Doherty, Head of Communications at Peter McVerry Trust said:
"We are delighted to have been recognised by the Financial Times, Google and global digital experts for our digital work. At Peter McVerry Trust we believe that it is imperative that NGOs embrace digital opportunities to progress their mission statements. "

"The Reusing Dublin project enables us to identify new housing projects in Dublin that no one else is looking. By targeting long term vacant buildings we are securing more housing for social housing purposes in high demand and need areas. This will hopefully result in less homelessness and fewer communities blighted by dereliction and vacancy, which are really positive social outcomes resulting from using digital technologies."
People can find out more about the Reusing Dublin project at www.reusingdublin.ie. Peter McVerry Trust has been included in a special report from the Financial Times, Europe's Road to Growth: ft.com/europe-growth.