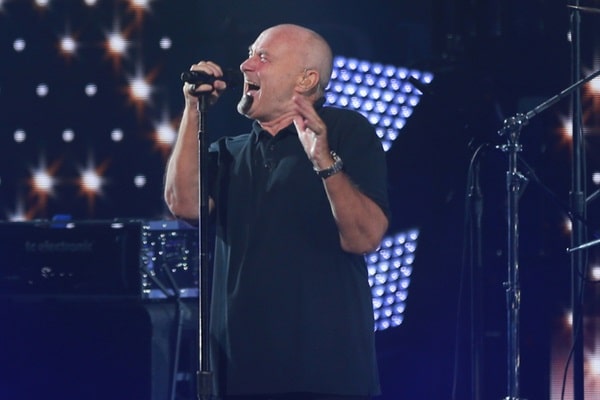 Phil Collins and his Genesis bandmates have sold some of their songs' assets to Concord Music Group, it has been revealed.
This includes master recordings and publishing rights for a lot of the band's music, along with material from Collins' solo career, and tracks that former bandmate Mike Rutherford released with his band Mike & the Mechanics.
The group have acquired rights for Collins tracks 'In The Air Tonight', 'Against All Odds', along with covers 'You Can't Hurry Love', and 'Groovy Kind Of Love'.
The deal is also likely to include Genesis tracks 'Invisible Touch', 'Follow Me, Follow Me', 'Land of Confusion' and 'That's All'.
"back to life"
Concord Music Group's president Bob Valentine revealed that he wanted to bring Genesis and Collins' back catalogue to a younger generation of listeners.
"In the world we live in today with Facebook, Instagram, TikTok, all these things that drive consumption of older music, there are definitely ways for us as a record company to bring some of this music back to life", he said.
The acquisition of Collins and Genesis' publishing rights are the latest in a long line of renowned artists to have agreed deals with music groups.
Last year, Bruce Springsteen sold publishing rights to Sony Music in a deal worth up to $500 million. This deal included 20 studio albums, 23 live albums, seven EPS and over 300 songs.
Last year also saw ZZ Top sell publishing rights to BMG. Their CEO Hartwig Masuch said, "This deal is a testament to the success, staying power and continuing musical relevance of ZZ Top, but also to the power of our partnership with KKR".
"This agreement furthers our vision of providing artists and songwriters not just a financial exit, but also a vehicle committed to respecting and treasuring their artistry". More on this report from Nova here.