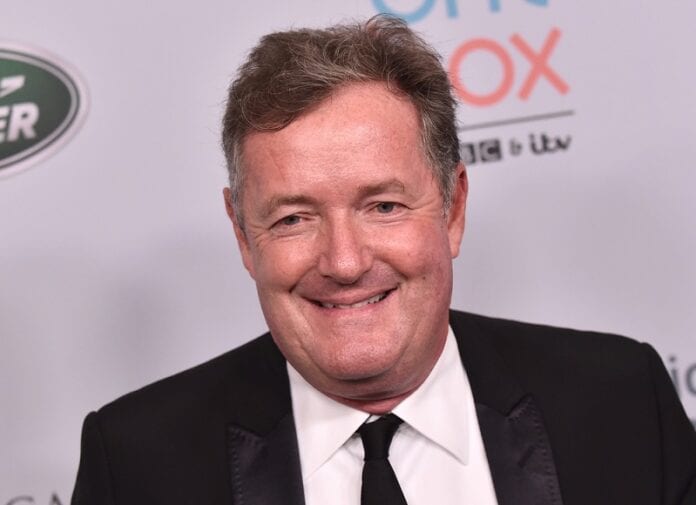 Piers Morgan has said it is time to "cancel the cancel culture before it kills our culture."
He was writing about his exit from Good Morning Britain for the first time. Morgan came in for a lot of criticism over his comments about Meghan Markle.
This led to the former newspaper editor storming off the show. He was then given an ultimatum by ITV, apologise or leave – he left and has now derided cancel culture in a new article published by The Daily Mail over the weekend.
In the interview with Oprah, Meghan Markle said that the Royal family had concerns about her and Prince Harry's son, Archie skin colour.
Meghan also stated that she had asked the Royal family for help regarding her mental health but was denied as it would have looked bad for the institution, according to Markle.
Piers Morgan said he didn't believe anything Markle said. This prompted a lot of criticism on social media and on Good Morning Britain.
His outburst resulted in around 57,000 complaints, including one from Meghan Markle, being made to Ofcom, the UK's broadcasting authority.
"She (Meghan) is just one of many whiny, privileged, hypocritical celebrities who now cynically exploit victimhood to suppress free speech, value their own version of the truth above the actual truth, and seek to cancel anyone that deviates from their woke world view or who dares to challenge the veracity of their inflammatory statements," Morgan wrote.
"No, it's about a far bigger issue than one delusional duchess, and that's everyone's right to be free to express our honestly held opinions, forcefully and passionately if we feel like it."
He added that since he left the show, he has felt great but noted he is "not a victim and I haven't been cancelled" but he warned, "if our rights to free speech are denied, then democracy as we know it will die".
Piers Morgan claims that since his exit, he has received supportive messages from Bear Grylls, the UK Transport Minister Grant Shapps, his old foe Jeremy Clarkson and many more.
Morgan said one of his favourite response to the incident was from a woman who said she will buy him a round of drinks after lockdown "as a thank you for the way he has held the Government to account since the beginning of the pandemic and his support for NHS workers".
Sharon Osbourne who defended Morgan has now left her show, 'The Talk' on CBS in America.
A spokesperson said:
"Sharon Osbourne has decided to leave The Talk. The events of the March 10 broadcast were upsetting to everyone involved, including the audience watching at home.
"As part of our review, we concluded that Sharon's behaviour toward her co-hosts during the March 10 episode did not align with our values for a respectful workplace."
Osbourne had a heated discussion about Morgan's outburst and racism with co-host, Sheryl Underwood, a black comedian which prompted her exit from the show.
Piers Morgan has now defended Osbourne in another article for the Daily Mail, writing, "I've also appeared many times with her [Sharon Osbourne] on The Talk, including last October when ironically, I warned of the increasingly sinister cancel culture that was destroying free speech.