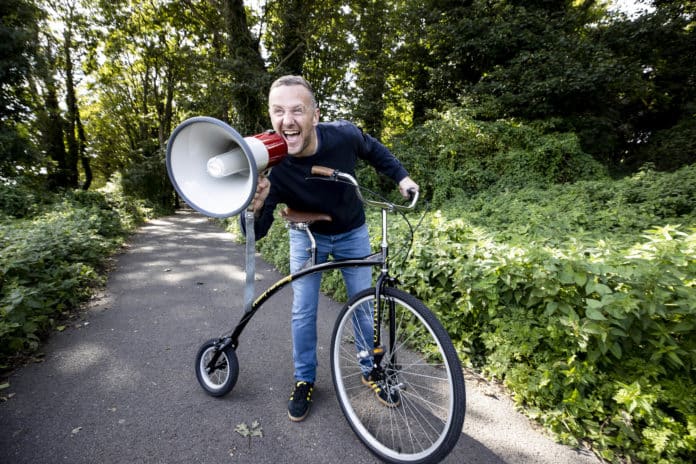 Follow PJ Gallagher from Morning Glory with PJ & Jim, LIVE as he embark on an epic 17km 'Hill to Hill' challenge to launch the #UpTheHill2021 campaign for the Jack and Jill Children's Foundation.
Live on air, PJ will cycle his own Penny Farthing from the Summit Inn, Howth, to Hill 16 in Croke Park while Jim follows him commentating all along the way.
Speaking of his upcoming 'Hill to Hill' cycle, PJ said: "This, for me, is a simple and fun challenge to show how easy it can be to raise vital funds for a great charity that does fantastic work. If anyone out there can do something similar, all these hill challenges can move mountains."
Para Olympian Gold Medallist Eve McCrystal had some words of wisdom from her time on two wheels for PJ.
And Anthony "The Roadman" Walsh a former Irish pro-cyclist, Director of A1 Coaching and host of The Roadman Podcast also called in to give PJ some advice on how to prepare for the big ride.
You can register your own Up the Hill challenge or donate via www.jackandjill.ie.

You can also text "WECARE" to 50300 for €4 and Jack & Jill will receive a minimum of €3.60 (provider:LikeCharity helpline 0766 805278).
The Jack and Jill Children's Foundation provides and funds in-home nursing care and respite support for children up to the age of six. Jack & Jill's mission is to empower parents to care for their very sick child at home in communities across Ireland, because for a Jack & Jill child, there is no care like home care.
The #UpTheHill2021 campaign is to raise awareness and show support for the 396 children across Ireland relying on their home nursing services. The Jack and Jill Children's Foundation are asking the public to climb any hill, any day, anywhere by any means. It can be a little knoll, a mammoth mountain or a leisurely stroll, during the month of October. Supporters can go on foot, on wheels or horseback, with all funds raised allowing local families to care for their sick child in the comfort of their own home.
The White family are among the 99 families across Dublin currently under the care of Jack & Jill. Edel White, mom to Harvey (2) from Ballyfermot, said: "Harvey has a lot of challenges and requires 24-hour care. The last two years have been incredibly tough, but my happy little boy has a constant infectious smile and lights up our day. Our Jack & Jill Nurse, Sinead, has been with us every step of the way and is one of the first people I call for advice or when I have concerns. It's also reassuring to know that Harvey is being looked after by Sinead when I can do simple things like go for a walk or meet friends and I know he is getting the very best of care. I hope everyone gets involved in Up the Hill for Jack & Jill in support of families like ours."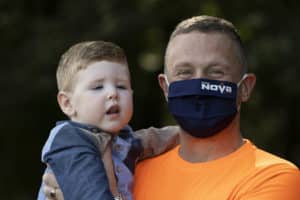 Carmel Doyle, CEO of Jack & Jill Children's Foundation, said: "I was delighted to hear that PJ is going Hill to Hill for Jack & Jill, and on a penny farthing no less! That's some uphill challenge. This incredible support from PJ and the whole team at Radio Nova will make a real difference to the 396 children under our care across the country today, including 99 children and their families in Dublin. I hope PJ's efforts inspire others to register to do their own Up the Hill climb, in solidarity with our families who face an uphill challenge in caring for their very sick child every day."