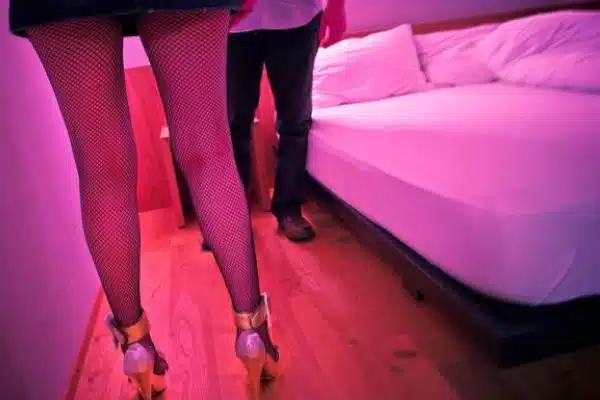 The organisation that supports women affected by the sex trade says prostitution is in every town in Ireland.
Ruhama's annual report shows they helped over 300 women from 40 countries – 122 of whom were victims of trafficking.
Ruhama says the industry is highly organised and highly profitable. Tailored support services were offered to 251 women, while it ahd 2,793 face-to-face contacts and 9,970 phone contacts.
It comes as more than 30 people were questioned over the weekend as part of a crackdown on people illegally paying for sex.
Gardaí in Dublin, Wexford, Louth and Kildare questioned 36 people over Friday, Saturday and Sunday. It has been illegal to pay for sex in Ireland since February 2017.
Gardaí said they had begun a three day operation on Friday to "target the demand for prostitution and to enforce legislation which criminalises the purchase of sexual services".
"During the course of this intelligence-led operation, 36 individuals were stopped and spoken to by members of An Garda Síochána, arising from suspicion of having purchased sexual services from an individual involved in prostitution," a spokesman said.
"A number of files will now be prepared for forwarding to the Director of Public Prosecutions, with a view to establishing if any criminal prosecution should be initiated."
Sarah Benson, chief executive of Ruhama said that the government must do more to raise awareness of the crime of paying for sex told the Times Ireland edition:
"The 'normative' effect is the intention of the law: to ensure the public is aware that it is not okay to purchase sexual access to another person,
"You cannot simply bypass meaningful consent by paying money and thereby preying on someone's financial need or desperately precarious situation."
Ruhama said that the new law had made it more likely that sex workers would report crimes against them to the gardaí.