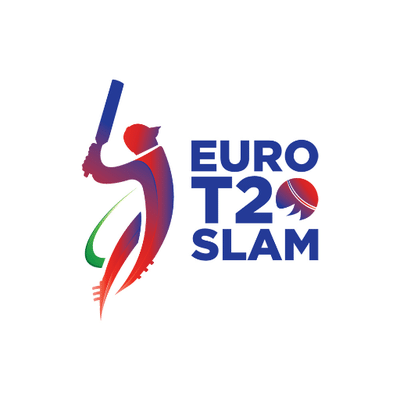 The inaugural European T20 cricket league – the Euro T20 Slam – has been launched in Dublin.
Two teams will represent cities from each of the three countries competing in the competition; Amsterdam Kings, Rotterdam Rhinos, Glasgow Giants, Edinburgh Rocks, Dublin Chiefs and Belfast Titans.
A total of 33 games will make up the competition, which will take place at Malahide, The Grange and the VRA Cricket Academy in Amsterdam in August and September.
Euro T20 Slam will predominantly feature players from Ireland, Scotland and the Netherlands with each franchise team having at least nine domestic players and up to seven overseas players.
Click here for the full schedule of games
Pakistan cricket great Wasim Akram and Indian legend Dilip Vengsarkar were joined by actress, model and Bollywood starlet Yami Gautam unveiled the Euro T20 Slam logo for the tournament in a dramatic reveal at The Westin Dublin.
The @et20s has been revealed in @TheWestinDublin with 6 teams. Ireland (Dublin & Belfast), Scotland (Edinburgh & Glasgow) and Netherlands (Amsterdam & Rotterdam). Played from 30th August to 22nd September 2019 with 33 matches across 3 countries! 🏏 @LHPublicity #Cricket pic.twitter.com/CwiLPw432M

— Radio Nova 100 (@radionova100) April 30, 2019
Mr. Warren Deutrom, Chief Executive of Cricket Ireland expressed his delight at the forthcoming launch of the first ever T20 league: "The quality and competitive performances in white-ball cricket played by the three nations involved has been on full display over recent years, and we saw a joint competition as the best means of ensuring that there would be high quality cricket for the players and fans to enjoy. The ability to play alongside a range of the world's leading T20 exponents will only benefit both the established and emerging Irish talent that will be involved over the next decade. I will take this opportunity to also thank the boards and management teams from Cricket Scotland and Cricket Netherlands on their enthusiastic and collegiate approach to supporting the development of the tournament".
Cricket has enjoyed a huge surge in popularity in Ireland over the last decade, and international interest in the Irish game hit an all-time high in 2018 when an estimated audience of 190 million viewers tuned in to see the Ireland v India Twenty20 International series in Dublin.
Cricket is the world's second most popular sport with an estimated 2.5 million fans worldwide. The rise and popularity of, and enthusiasm for, the T20 format over the last decade has led to a revitalisation of the global fan base and introduced the sport into new markets.
The curtains are raised, the wait is over… EURO T20 SLAM #et20s #EuroT20Slam #logo #et20slogo pic.twitter.com/nchpjkLDov

— Euro T20 Slam (@et20s) April 30, 2019