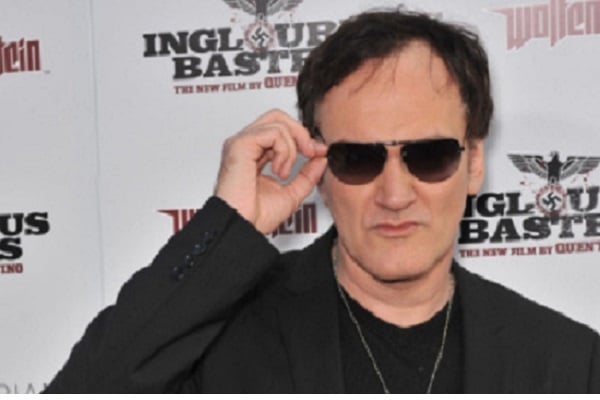 Would you like to listen to the article instead of reading it?
Quentin Tarantino has chosen his "favourite tense moment" from one of his films.
The Oscar winning director has become renowned for making these tense scenes, and he recently shared a standout example in a recent interview.
When asked about his ability to create such scenes, Tarantino simply replied, "I don't know how to explain it. I have a talent for it".
"tense moment"
Tarantino chose a scene from his film Inglorious Basterds, starring Brad Pitt as his favourite "tense moment".
"From my movies? The one from the farm at the beginning of Inglourious Basterds", Tarantino said. "With the Nazi officer Hans Landa talking to the owner of the farm, who is hiding Jews in his cellar".
Tarantino continued, "It's easy for me to create those situations where the characters start talking and things fall into place and there's a climax. You throw a ball to the actors and they catch it".
Check this scene out below.
Earlier this week, Quentin Tarantino once again stated that he is "ready to quit" making films.
The director's latest project The Movie Critic, is to begin production in the Autumn.
Rumours had also spread that this film was to be based on outspoken movie critic Pauline Kael, whose work has always been admired by Tarantino.
"Yes, it is part of the landscape", Tarantino had also said when asked if Kael was an influence on The Movie Critic. "The story takes place in a world where Pauline Kael exists, and is alluded to, but the film is not about her".
Tarantino had previously stated this in an interview back in 2009, where he said that he was ready "go and write novels and cinema literature, stuff like that".
He also made similar comments back in 2014, while promoting his 2015 film The Hateful Eight.
You can also see more on this from Nova here.