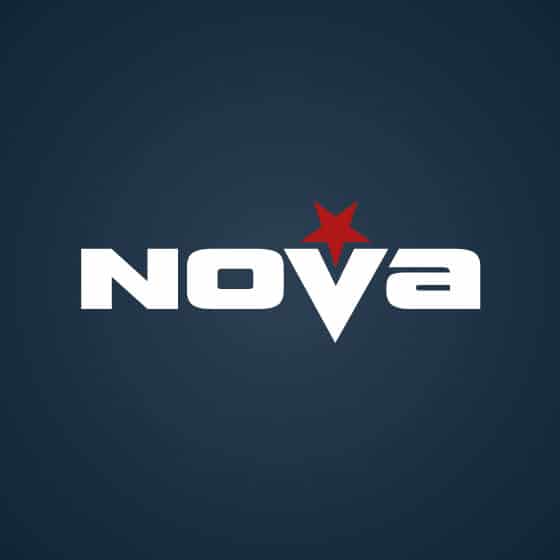 CASA NOVA is a new community noticeboard on Radio NOVA.
An invitation to you to get in touch and tell us about an event, fundraiser, online class, or community initiative happening in your area.
Whatever it is, we want to know!
Just email us the details at: [email protected]
It's all part of Radio NOVA's 'Road To Well' offering support to those who need it most.
AUGUST
Dublin Simon Community is calling on all households to join the Dublin Simon Staycation and camp out for the last weekend in August!
We are inviting you to camp out in the garden, the balcony or even the living room this August 28th & 29th and harness those holiday vibes.
Treat the kids to one last hurrah by having a water fight, building a fort, going for a picnic or grilling a BBQ.
 End your fun-filled day by sleeping under the stars and help teach your kids about those less fortunate than themselves while raising much-needed funds for Dublin Simon Community's vital life-saving services.
More info at www.dubsimon.ie/staycation
Airfield Open Farm
With acres of green space, farm animals, beautiful plants and woodlands, Airfield has reopened to the public from Wednesday – Sunday. Tickets are available to pre-book at airfield.ie
The Magical History Castle tour at Malahide is aimed at families and includes entry into the Fairy Trail & Butterfly House
Join our fun and friendly tour guides as they reveal through their storytelling talents tall tales and fables of the magic behind the walls of Malahide Castle.
From fairies and goblins to donkey eared Kings, children's imaginations will be set a light as they hear about life in the castle and the adjoining enchanted woodlands.
More info at malahidecastleandgardens.ie/
City Kayaking Dublin is one of the best things to do in Dublin both during the day and in the evening!
Tours are operated at high tide and low tide. With 90 minutes on the water, you'll have time to explore Dublin's most famous river, take in some of the city's most iconic landmarks and see the city from a completely different angle on a kayak!
For more info see citykayaking.com
The Dublin City Record Fair takes place at the Generator Hostel, Smithfield, Dublin 7, just 100 metres from the Luas stop from 11am on Sunday August 23rd
We welcome you to the bright Conservatory of the Hostel for a great day of browsing classic Lps, singles and CDs from our 6 traders.
Buy Sell & Exchange!!
Free entry and all are welcome
Easily accessible on the Red Luas Line
Wheel Chair Friendly
A network of cycling and walking groups have launched 'Get To School On Your Own Fuel' campaign.
All through summer 2020 during the Covid-19 pandemic, children have been out cycling in their local neighbourhoods, going to parks, meeting friends, and enjoying the freedom and fresh air.
With the return to classrooms in September, cycling and walking groups around the country are highlighting the opportunities for more children and students to cycle, walk, scoot or skate safely to school.
Promotions will also take place in many locations, with opportunities to get bicycles checked by qualified mechanics, as well as taking part in a national scavenger hunt competition.
For more info see  www.cyclist.ie/school
JULY
The Light House Dublin opened its doors to the public on Monday July 27th.
The venue teams have been working behind the scenes to ensure customer and staff safety, comfort and enjoyment are all taken care of; safety measures adhering to government guidelines have been implemented across both venues. Meanwhile the programming team have come up with a programme bursting with much-loved classics and a few surprises to ensure your return to screen is as magic as ever.
Find the full schedule on www.lighthouse.ie
The Monumental Music Tour
It's called the Monumental Music Tour because each stop is an important monument and the story is accompanied by a song about it.
Perfect for anyone interested in Irish music and history, the guides will perform folk songs relating to the iconic Dublin landmarks like the G.P.O. Daniel O'Connell, Molly Malone and many more.
The tour begins at the famous Molly Malone statue, it's a lively 90 minutes full of songs and stories.
It's only about 1 km walking distance around Dublin city centre so it's suitable for all ages and a great family activity.
The Little Museum Of Dublin
Set in a Georgian townhouse on the periphery of St. Stephen's Green, this quirky and eccentric Little Museum explores the last century in Dublin. 
The Little Museum has reopened to the public and tickets are available to book online now at littlemuseum.ie
Dublin Zoo has reopened to the public for the new Outdoor Safari Trail with limited pre-booked tickets.
A one-way route ensures that visitors will be able to catch a glimpse of most of the animals, including; Asian elephants, chimpanzees, the western lowland gorillas, giraffes, rhinos, zebras, sealions, penguins, lemurs, orangutans and lions.
Tickets are available online at dublinzoo.ie