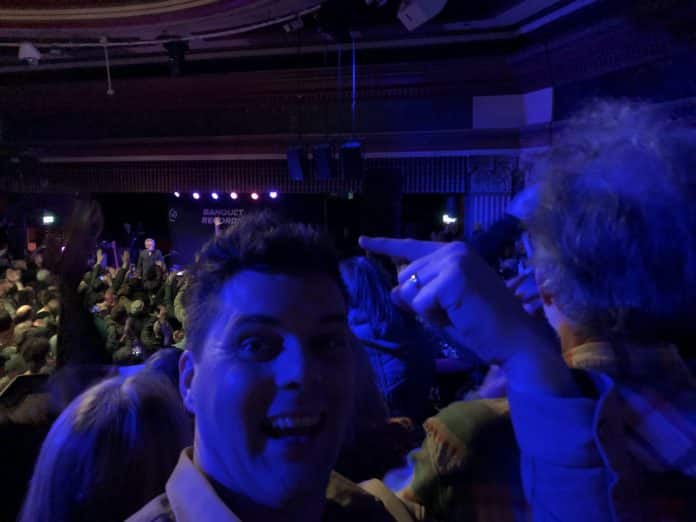 Marty Miller & Dee Woods were among the fans of The Who, who were treated to a low-key club show at PRYZM in London at the weekend.
"53 years later, back in the venue that was the Granada Cinema in Kingston Upon Thames. 50 years to day of their iconic Live At Leeds show, The Who were unplugged and still loud!", says Marty.
It was the same venue where the night before, singer Roger Daltrey got lost during their first attempt to perform the new song "Break the News."
Special. No fuss, no glamour, sticky floors, old school… @TheWho last night #London Pete actually wondering aloud why they were here. Roger grateful. Brilliant. @UniMusicIreland @radionova100 #Who @STOfficialUK 👏🏻🙌🏻 pic.twitter.com/2k3Ar0UdRC

— Marty Miller🎙 (@MartyMtweets) February 15, 2020
Daltrey and Pete Townshend appeared alongside an acoustic band to deliver two eight-song sets, during which they performed both "Break the News" and "She Rocked My World" from their latest album, Who
According to Ultimate Classic Rock, Daltrey admitted he needed a sheet of lyrics because "I'm in the first stages of the dreaded late-seventies … and the memory ain't what it was. I've never sung this song before live. I might have to read it." He went on to say that, after many years working with Pete Townshend's brother Simon, he was delighted one of Simon's songs finally made it on a Who album.
The Who will play 3Arena on Wednesday 18 March 2020 with full orchestra.
The Who has one of the greatest rock legacies in music history, they're one of the all-time great live bands, have sold over 100 million records world including 9 US & 10 UK top ten albums and 14 UK top ten singles in a career spanning six decades.
Now Fifty-five years after they made their first recordings, The Who is back with their first new album in thirteen years entitled WHO which is available on all streaming services now.