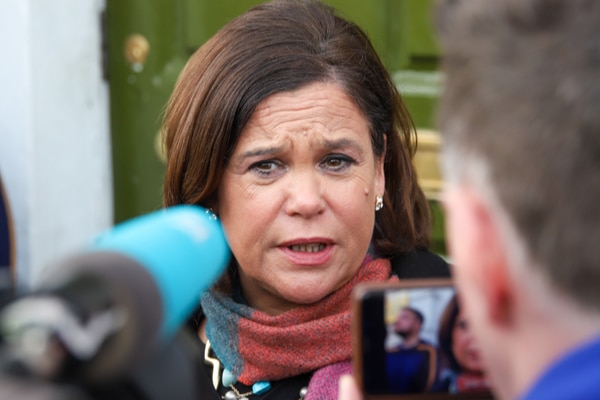 Referendum on Reunification to happen in the next five years, according to Sinn Fein President.
Mary Lou McDonald was speaking after the historic win for Sinn Fein in the Northern Ireland Election.
The Sinn Fein Leader said her party would begin pushing for a referendum if the expected result played out and it became the largest party in Northern Ireland.
Counting for the 90 Stormont seats is continuing through the day. It is clear that Sinn Fein is set to be the leader.
They received 250,388 first preferences, compared with the 184,002 returned for the DUP and 116,681 for the Alliance Party.
The election results are not enough to trigger a Border Poll. It does, however, lead the way for Reunification to become a much stronger possibility.
The other big winner in Thursday's election is the centrist Alliance, which has surged to 13.5%. This puts it in third place and showing the growing influence of voters who shun nationalist and unionist labels.
The win means it is likely that Michelle O' Neill will become First Minister.
There are still questions to if a power sharing government will be able to be formed. DUP leader Jeffrey Donaldson is still protesting the Northern Ireland protocol. He warned his party would not go into government unless there were changes to it.
"Until we get that progress, I made clear I will not be nominating ministers to the executive," DUP leader Jeffrey Donaldson told RTE.
While the future of the power sharing system remains in question, what's not in question is that Sinn Fein's dream of Reunification has never looked clearer.