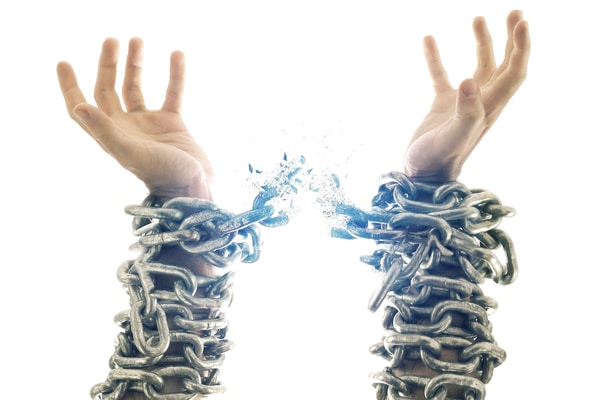 Government has agreed to the removal of almost all public health measures, following advice from the National Public Health Emergency Team. Removing COVID-related restrictions could see life finally return to normal, with some measures remaining in place until a review on February 28th.
Several business supports have also been extended in what will be a huge overhaul of current restrictions and regulations. Cabinet met on January 21st to discuss the removal of COVID-related guidelines before Taoiseach Micheál Martin announced plans to the public. While addressing the nation, Mr Martin praised the Irish public by proclaiming; "You did what you were asked to do."
The official removal of most restrictions will commence from 6am, January 22nd, and will take effect on the following:
Guidance in relation to household visiting
Early closing time for hospitality and events
Capacity restrictions for outdoor events, including sporting fixtures
Capacity restrictions for indoor events. This includes weddings, where the limit of a maximum of 100 guests is now gone
Requirements to have a valid Digital COVID Certificate to enter various premises have been removed, leaving people to enter freely into any setting. Hospitality venues will no longer need to have physical distancing, permitting people to order at the bar, without the need to be seated while being served. From 6am this morning, customers are no longer required to provide contact details for close contact tracing purposes.
Although this may be a time of rejoice, we will still see a number of public health regulations remain in place, pending review. Mask wearing will still remain in place until at least February 28th, and used in settings such as public transport, retail premises, public offices such as hairdressers etc, and customer facing roles in premises where food and beverages are sold for consumption on the premises
Protective measures in schools and early learning and care facilities, such as mask wearing, are to remain in place until at least February 28th. Minister for Children, Roderic O'Gorman, said the current position is that early learning and childcare services should continue to operate under the sectoral guidance, with play-pods remaining a key feature.
"This approach is in line with schools and is in effect until 28 February. I will continue to engage regularly with the COVID-19 Sub-Group of the Early Learning and Childcare Stakeholder Forum and with public health experts and provide regular updates as necessary."
The Digital COVID Cert and Passenger Locator Form will remain in place for the time-being. From February 1st, for travel purposes, the Digital COVID Cert based on primary vaccination only will expire after 270 days (nine months). An updated DCC can be obtained for those who have received a booster dose and can be accessed through the self-service HSE portal.
Reduced levels of the Employment Wage Subsidy Scheme (EWSS) will be delayed by a month for businesses directly impacted by the public health restrictions/guidelines. Recipients of the COVID Restrictions Support Scheme (CRSS) will receive a restart payment of one week's support to assist reopening.
The tax debt warehousing scheme to provide liquidity support to businesses will be extended by a month to April 30th, 2022. Fees for special exemption orders for late licences by nightclubs and bars will also continue to be waived until that date.
The PUP will close for new applications from January 22nd, with remaining receivers of the payment moved to a weekly rate of €208 with effect from payments made on March 8th. PUP recipients will begin the transition to standard jobseeker terms, with a future jobseeker's payment coming into effect on April 5th. Enhanced illness benefit will be extended until the end of June 2022.
People will continue with the requirement to isolate if they are symptomatic for COVID-19. Taking to social media, HSE Chief Paul Reid proclaimed it has been a tough two years, adding "especially having lost so many loved ones. But for now, it's time to let optimism, hope and positive plans become dominant once again in society and in all of our lives."
While making the celebratory announcement, Taoiseach Micheál Martin warned that the pandemic is not over, and that vaccination programmes must be embedded into the public health system, to be switched on when needed.
"I have stood here on many dark days but today is a good day," he said in a televised address this evening. Mr Martin described trust as a fragile thing for the public; "People know that Government will not impose restrictions on personal freedoms for any longer than is necessary."